Teknikken i disse kort kaldes "inlaid die cutting, og går kort fortalt ud på at man skærer det samme motiv på sin die cutting maskine i to forskellige farver karton el. mønsterpapir, og så lægger man den ene udskæring ned i den anden.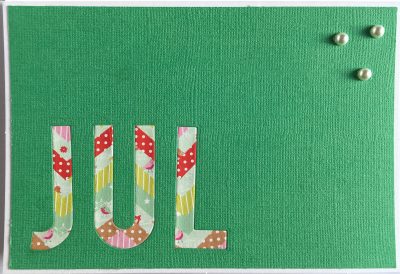 Jeg har brugt det nye lækre alfabet die-sæt fra Artemio til at danne ordet "JUL".
Bogstaverne er i "løs vægt", så det er let at flytte dem rundt lige hvor man vil have dem.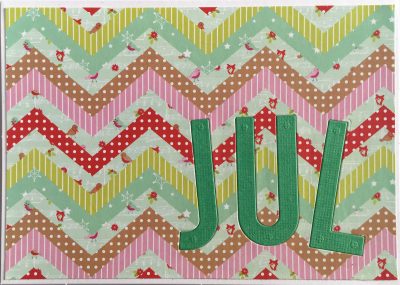 Mønsterpapiret er fra den skønne 6×6″ blok Festive & Frosty fra Penny Black.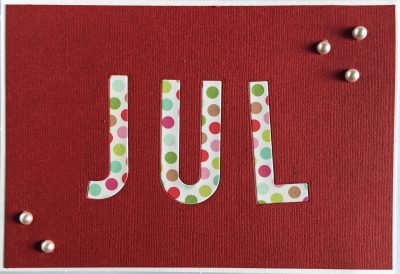 Jeg har holdt pynten helt enkel i form af lidt selvklæbende halvperler på et par af kortene.