Skrevet af Karina Beck.
I dag har jeg lavet to shakerkort.
På det første kort har jeg lavet en akvarelbaggrund. Derpå har jeg stemplet Every Elle elefantan Ellie. Så standsede jeg balloner ud og sværtede dem med ombre sværter. Den lækre ramme er fra My Favourite Things. Plastikket jeg har brugt som vindue, er bare et gammelt Overhead papir. Og så har jeg brugt pailletter.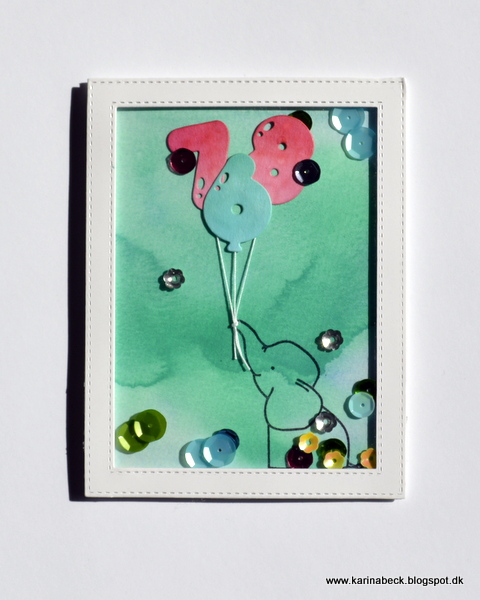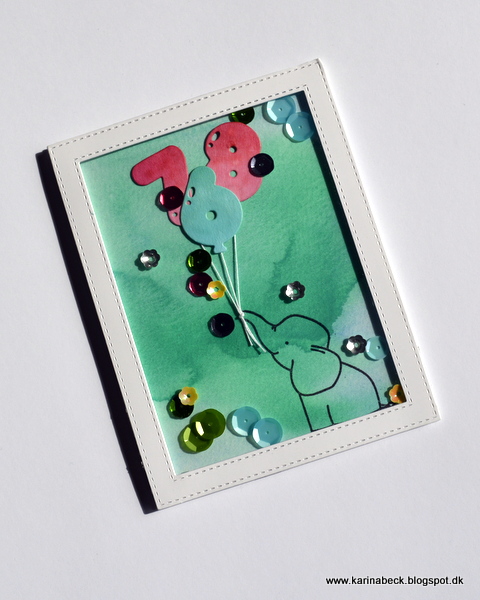 På kort nummer to har jeg brugt samme metode. Tekststemplet er fra Mama Elephant.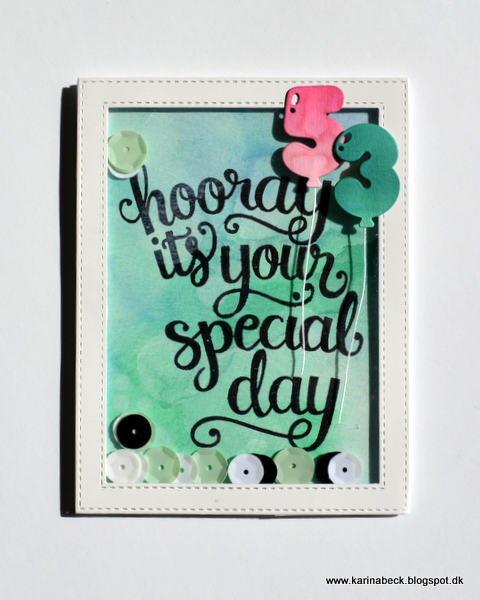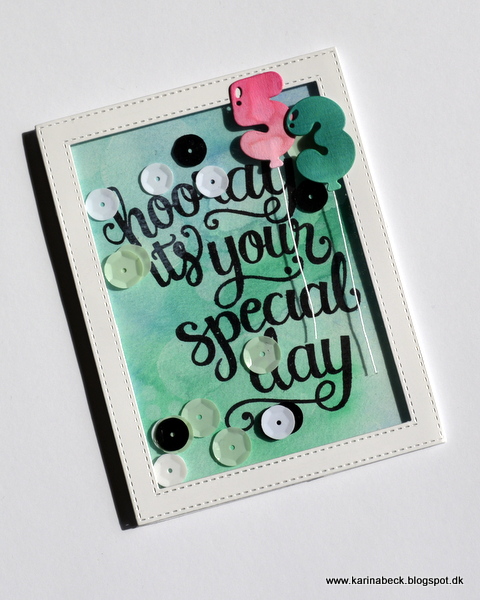 God dag.
Karina