Jeg har lavet to Valentines kort til i dag.
Det første er til en herre. Jeg har arbejdet med Gelatos på baggrunden ved at tegne direkte på akvarelpapiret med en Gelatos pen og derpå har jeg tilført vand med en pensel. Da det var tørt tilførte jeg hjerter og andre mønstre ved hjælp af  Distress Ink og Stencils.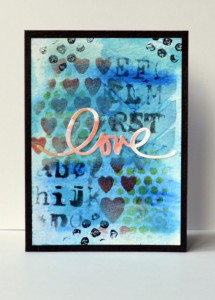 Kortet til hende er lavet med Tina på Hobbybodens Make and take på SAM i november. Blomsten er embosset med guld og farvelagt med Distress ink og pensel.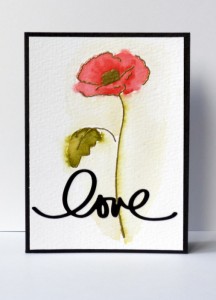 God dag til jer.
Karina.