En sjov måde at udnytte sine stempler ekstra på, er ved at lave det der kaldes anden- og tredje-generations stempling.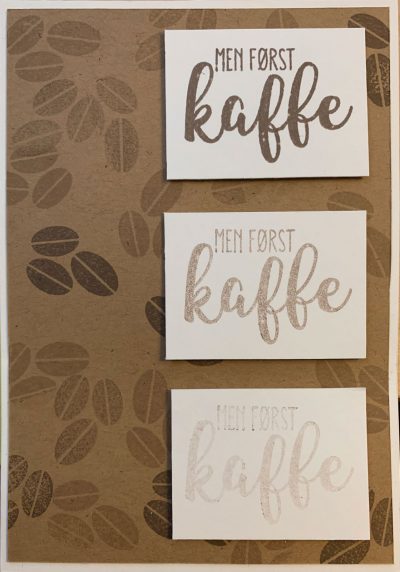 Det går kort fortalt ud på, at man kun kommer sværte på stemplet én gang og herefter stemples flere gange, uden at komme mere sværte på stemplet.
På den måde bliver farven svagere og svagere og man får flere nuancer ud af én enkelt farve.
Her har jeg brugt det både til teksten og faktisk også til kaffebønnerne i baggrunden, hvor jeg har brugt to forskellige brune nuancer, og på den måde opnået adskillige nuancer.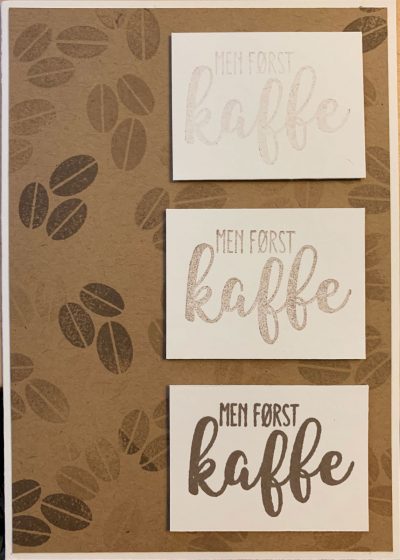 Jeg lavede to forskellige versioner  –  en med den kraftigste tekstfarve øverst og det andet kort med den svageste farve øverst.
På begge kort er teksten brugt som hovedelementet på kortet og uden ekstra pynt overhovedet.
Firkanterne med teksterne er sat på med skumpuder for lige at give lidt dimension til kortet.