Indimellem kommer der nye dies til samlingen, og nogle af dem går hen og bliver favoritter.
Sådan har jeg det med denne magnolia-blomst fra ModaScrap.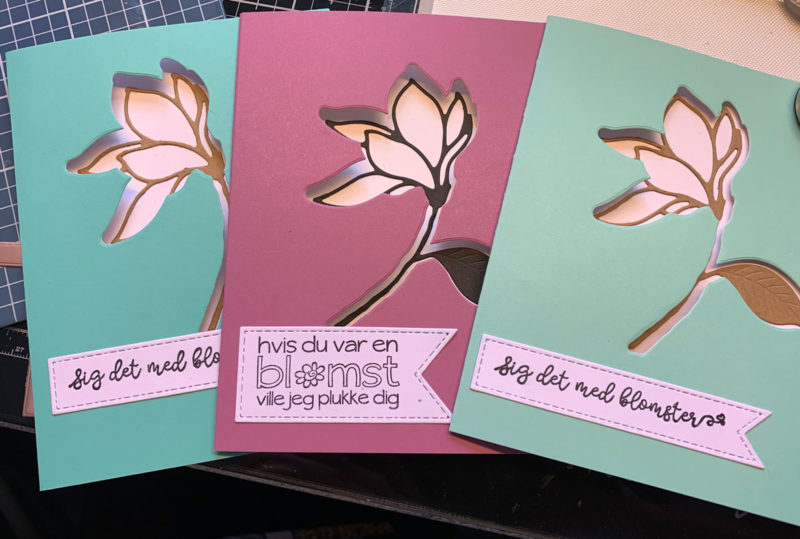 Sættet består af to blomster og to tilhørende skygger, og man kan bruge dem på flere forskellige måder.
Her har jeg brugt skygge-dien til at skære i forsiden af kortet.
Jeg har brugt karton, som er farvet udenpå og hvidt indeni.
Hvis du ikke har sådan noget, så kan du bare bruge almindeligt farvet karton og så sætte en anden farve (f.eks. hvid) indeni kortet, så du får kontrasterne frem.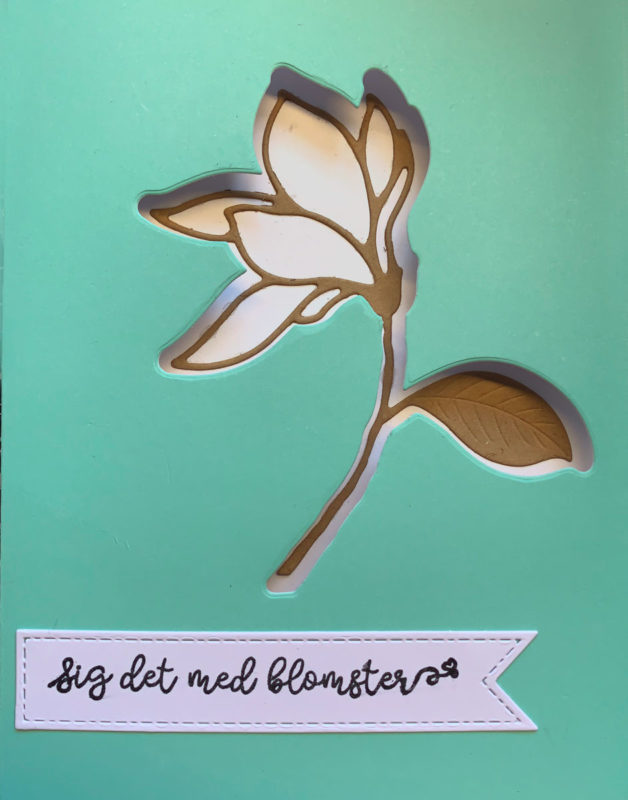 Indeni kortet har jeg så limet den tilhørende blomsterdie.
På den måde ses den igennem hullet på forsiden.
Jeg har stemplet en helt enkel tekst sammen med blomsten indeni kortet.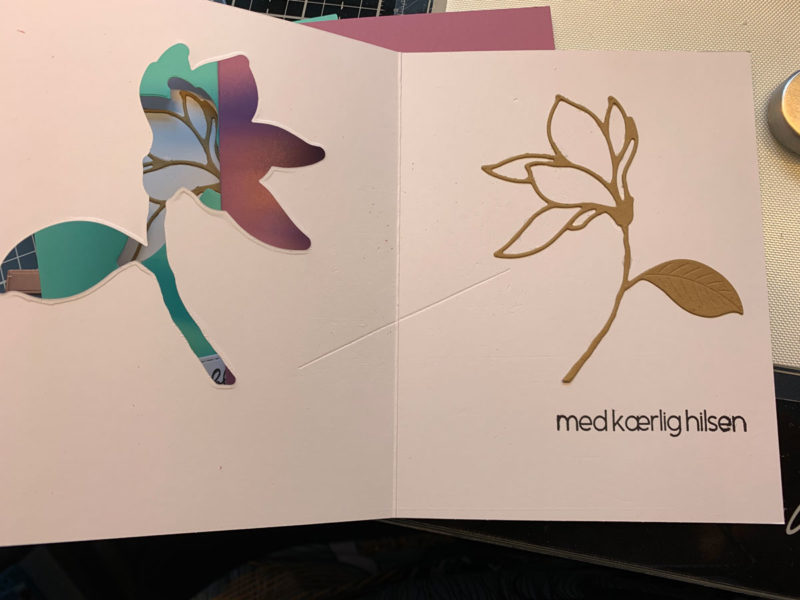 Det smarte er jo så, at den udskårne skygge fra forsiden af kortet kan genbruges på et nyt kort.
Her har jeg brugt den farvede skygge sammen med en udskåret blomst i hvid.
Teksten er stemplet på et banner fra sættet Rundede Rektangler og Flag i mit eget design.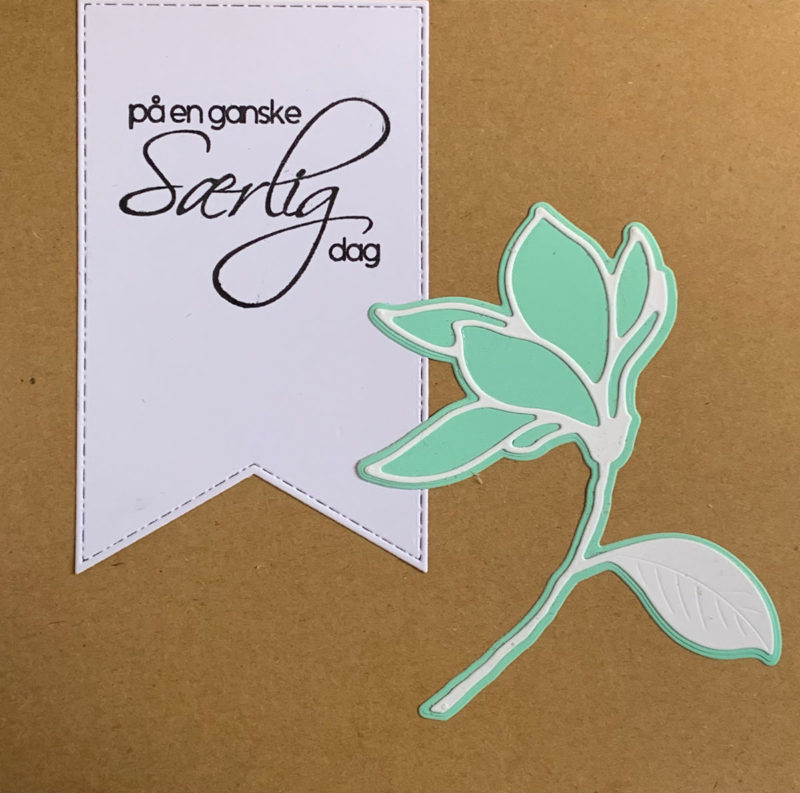 Og skyggen fra det lilla kort har jeg også genbrugt sammen med en hvid blomst.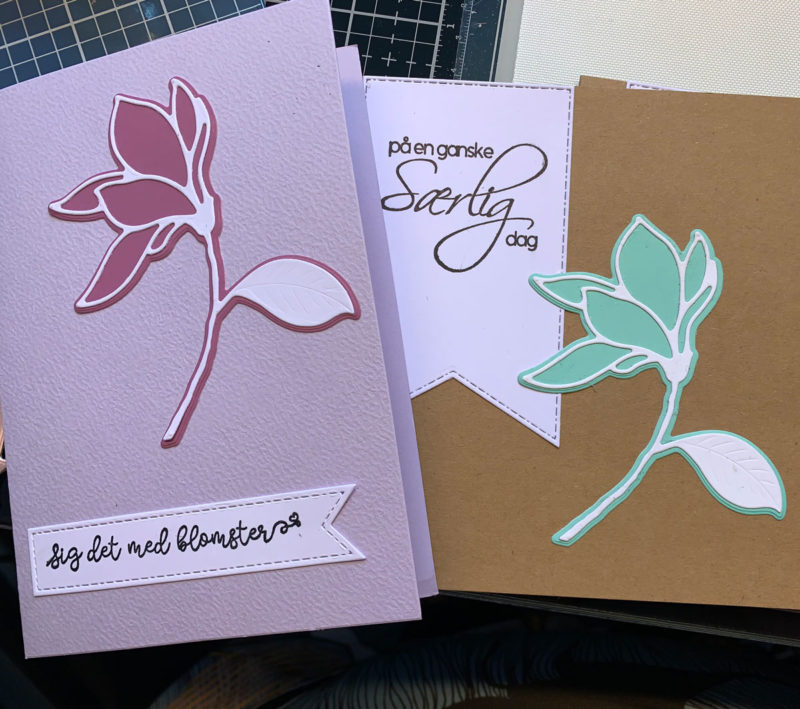 Sættet består af to forskellige magnolia blomster, og du kan bruge dem enten hver for sig eller du kan lægge dem over hinanden, sådan som de har gjort det på billedet på pakken.