Nu er det selvfølgelig lidt bredt hvad folk tænker på når man bruger ordet retro, men jeg ser med det samme orange farver for mit indre øje.
Forleden besluttede jeg mig for at få prøvet de layered stencils af jeg købte for lææænge siden, og lavede en udfordring for mig selv at den farve distress ink der først kom op af toten den skulle jeg bruge…. og vupti – orange 😂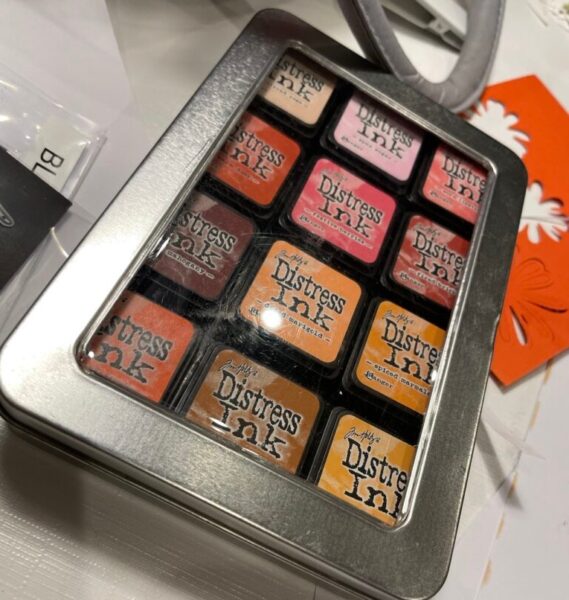 Det først kort lavede jeg med en heldækkende baggrund i gul og orange, en orange blomst og hvid tekst. Jeg valgte en orange matte under det mønstrede for at skabe et fint sammenhæng i farverne, og kastede et par grønne blade ind som kontrast. Gittes lækre tekst die passede perfekt hertil.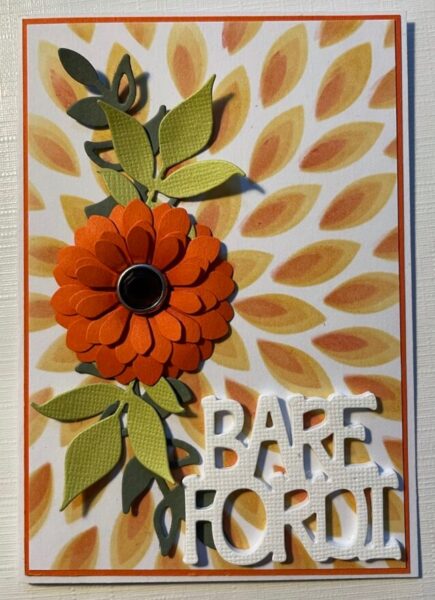 Det andet kort var et forsøg på at lade en baggrund der tonede ud fra centrum, men stadig tro mod de orange farver. Her valgt jeg at bruge en af Gittes nye dies til lidt grøn pynt ved at lægge de to størrelser harlekintern ind i hinanden og skære dem sammen – så jeg fik en fin lille rombeformet ramme. Igen to grønne nuancer der er gode kontraster til det orange. Teksten og de lækre bannere er naturligvis også fra Gitte.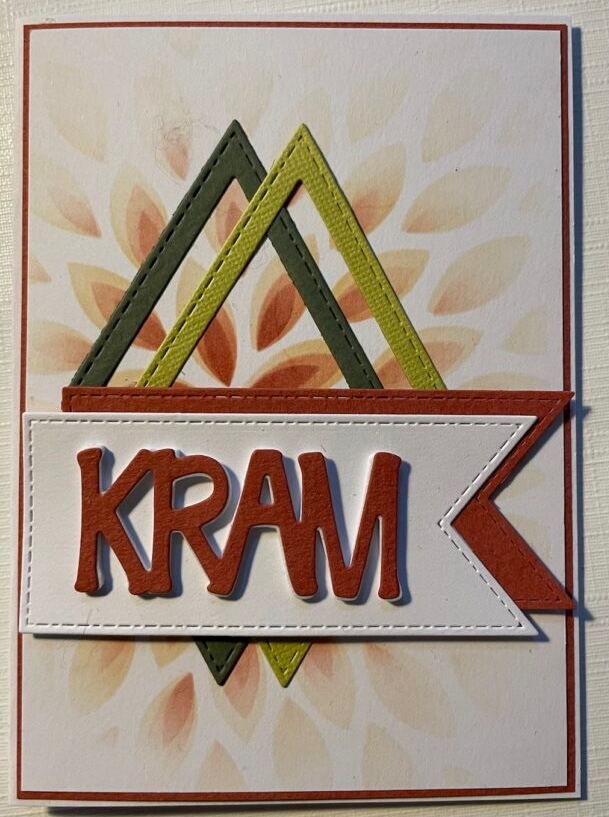 For teksterne på begge kort gælder at de er skåret to gange, en i karton og en i hvid mosgummi for at skabe et fint hævet underlag.
Tak fordi du kiggede med. Gitte O