Jeg indrømmer blankt; jeg er forelsket i layered stencils, og de nye fra Crafttreat er ingen undtagelse.
Til dette kort har jeg brugt dem der hedder Anemone Slimline og et par lækre klare farver distress ink
Matten er lavet med diesættet slimcard fra Simple and basic, det lille banner og teksten er Gittes eget design.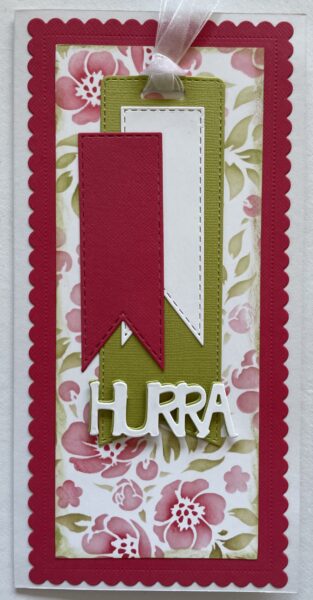 Jeg blev inspireret af Gittes video der viste hvordan man kunne farvelægge stencils i flere nuancer med samme farve, så det måtte prøves  der er altså kun brugt en pink og en grøn til blade og blomster. Teksten er lavet i to farver og limet sammen med lidt forskydning så den grønne agerer skygge for den hvide.
Et enkelt kort men med fuld skrald på farverne – et rigtigt sommerkort.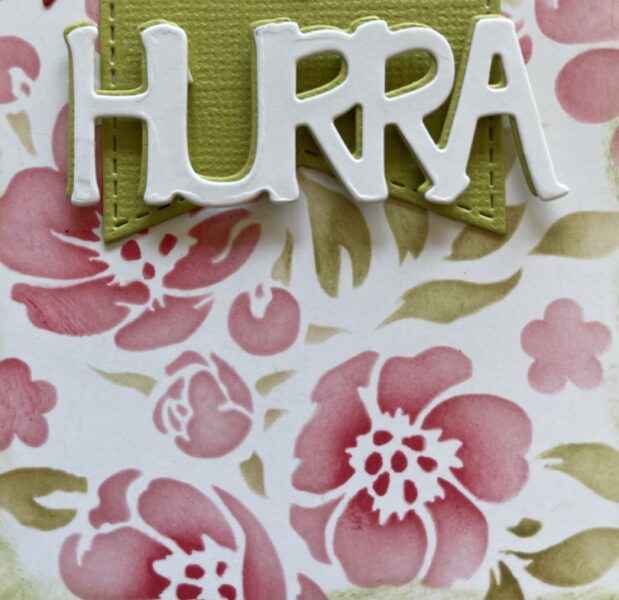 Tak fordi du kiggede med
Gitte O