Inspireret af den gode Tim Holtz i denne video – startende ca. 24 min inde har jeg lavet baggrunden til dette fine kort.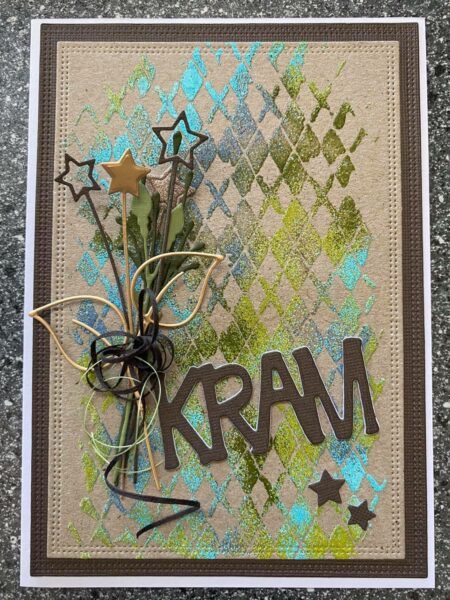 Baggrunden er lavet ved at spartle paste igennem en stencil. Derefter har jeg drysset lidt forskellige farver embossing pulver på. I videoen bruger Tim Holtz distress glaze, men jeg fandt nogle gamle distress embossing pulvere. De er lækre og grove og giver et helt andet udtryk end det, der vises i videoen. Men teknikken er den samme. Det er vigtigt at lade pasten tørre inden embossingen smeltes – ellers vil pasten boble op i varmen. Det kan også give en fed effekt, men det var ikke lige ønsket her, så det er bare godt at vide hvordan man undgår det. Jeg lod min paste MED embossingpulver tørre natten over.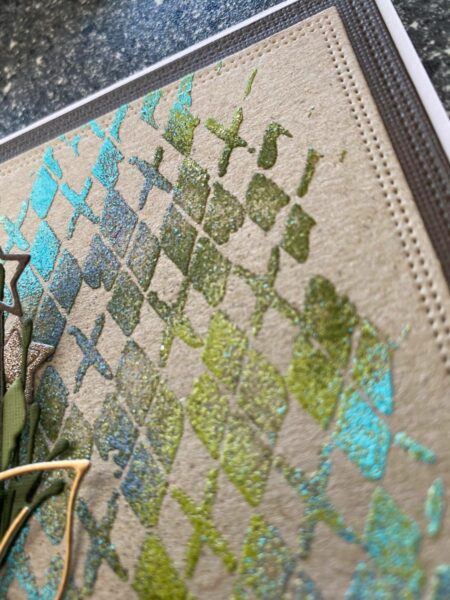 Baggrunden skar jeg ud med en Simple and Basic pierced rektangel. Skar en matte i mørk brun. Og så pyntede jeg med en lille buket af grene med lækre decorative branches med stjerner og Outline blade fra Simple and Basic. Nå ja og det lækre KRAM fra Gittes eget design.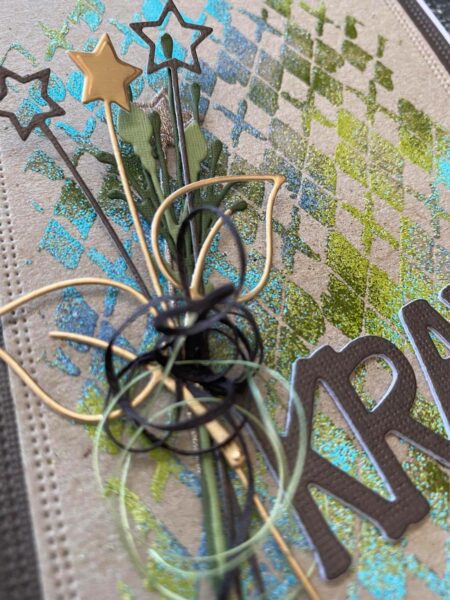 Tak fordi du kiggede med.
Karina