Den næste konfirmationskort jeg vil vise jer er to bestillingskort til den samme pige.
Nogle gange synes jeg godt det kan være svært med flere kort til samme konfirmand, da de – efter min mening – ikke skal ligne hinanden for meget. Heldigvis var denne konfirmand – Laura – glad for at spille håndbold, så det kunne bruges på det ene kort.
Det første kort er str. A5. Lavet af et stykke hvidt A4 karton, der er foldet på midt. Så er der brugt rødt karton, og et stykke mønsterpapir i røde nuancer. Det røde karton har lidt struktur og glimter lidt.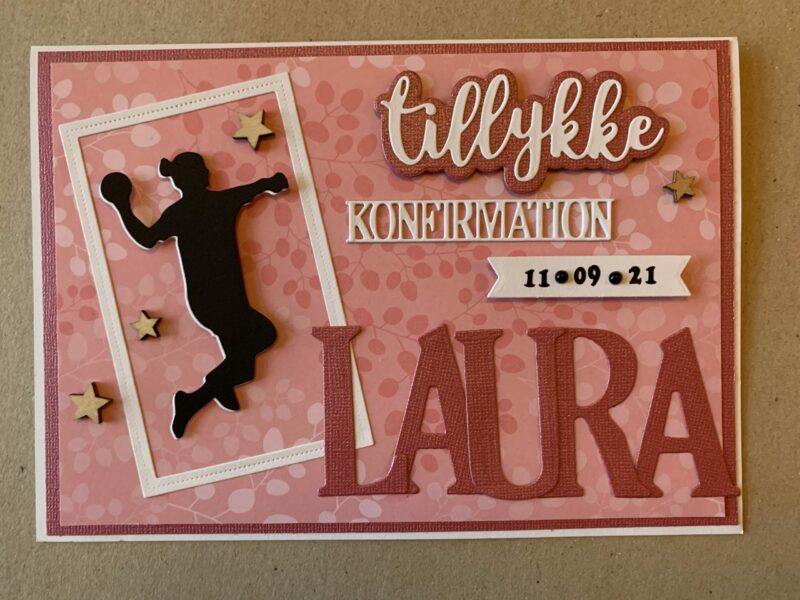 I venstre side af kortet er sat en hvid ramme fra Simple and Basic og en håndboldspiller fra Dixi Craft i to lag – sort og hvid.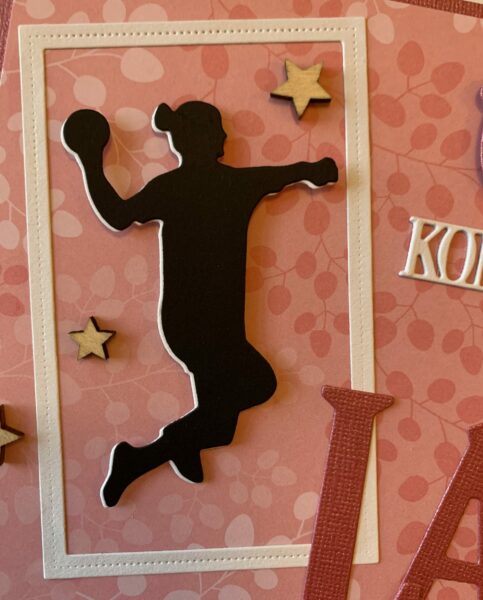 I det røde karton er skåret konfirmandens navn og der er lavet et tillykke i rødt og hvidt med dies fra Gittes eget design.
Der er også skåret konfirmation og et lille banner i hvidt karton. På banneret er påført datoen med små sorte klistermærker.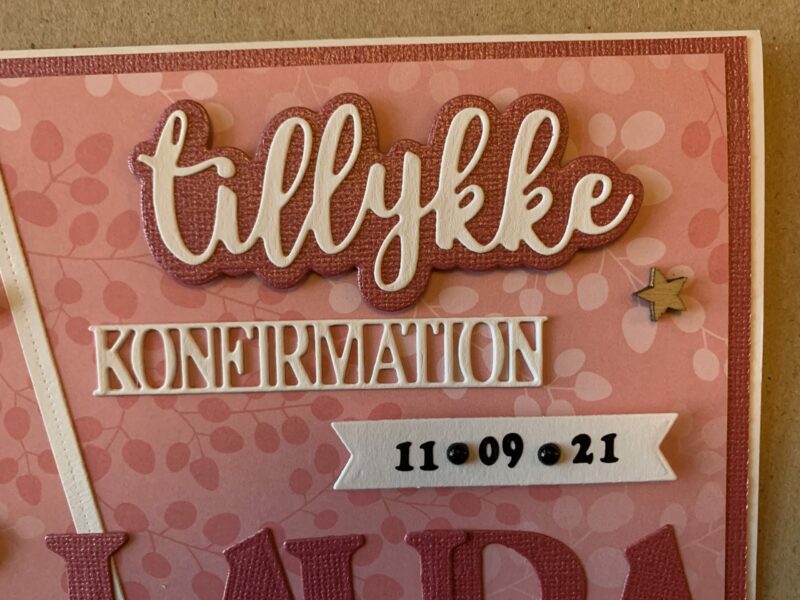 Det næste kort til konfirmanden er lavet som slim line str. 10*20 cm.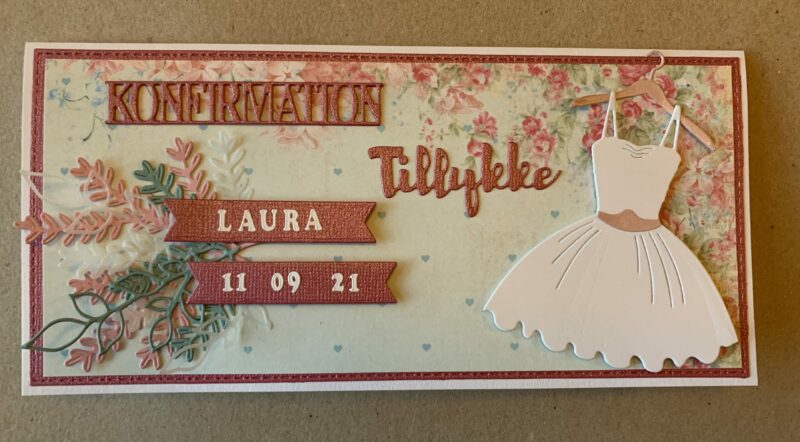 Ovenpå den hvide base er brugt et stykke rødt ensfarvet karton – samme røde farve som på det første kort, så der var en vis sammenhæng mellem kortene. Ovenpå det røde karton er sat et stykke mønsterpapir med smukke roser.
Der er skåret konfirmation, tillykke og to små bannere i samme røde farve. På bannerne står navn og dato med små hvide klistermærker.
Bagved bannerne er sat udskårede grene i rosa, turkies og vellum. Der er bl.a. brugt NHH Design Die Branch 7
I højre side af kortet er sat en konfirmationskjole skåret ud i hvidt karton og med rosa bånd og bøjle.