Hero Arts er her i år kommet med en sjov serie af dies, som de kalder "Looking Glass".
Sættene er bygget op, så du kan lave sjove tredimensionelle motiver / landskaber.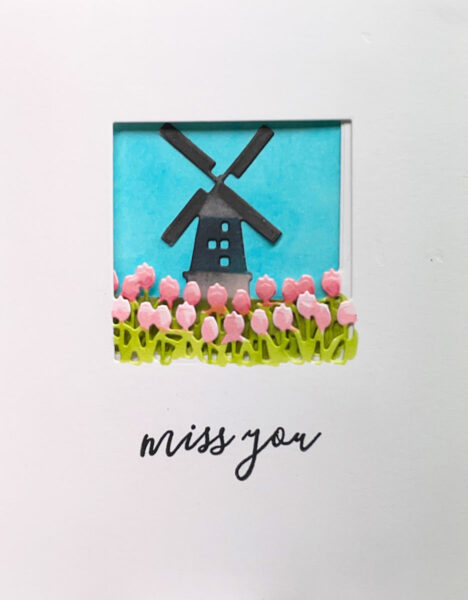 Jule-udgaverne er i øvrigt netop ankommet  –  og det samme er de praktiske ark til at placere dem efter.
Du kan finde det hele i webshoppen HER.
På kortet med vindmøllen er der brugt sort karton til møllen og hvidt til de andre dele.
Og så er al farvelægningen ellers klaret med sværte og tusser.
På billedet herunder kan du se hvordan de to lag med tulipaner laver et fint lille blomsterbed.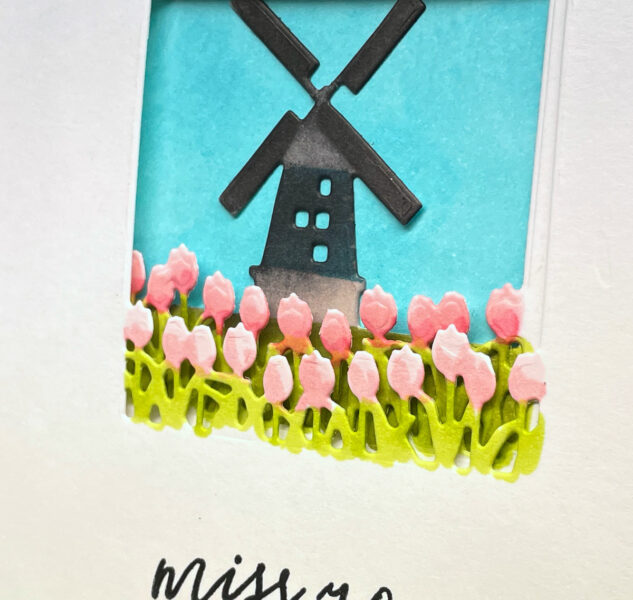 Hvis du f.eks. ikke vil have en mølle i baggrunden, så kan du bare bruge de andre lag, og så sætte en anden baggrund bag blomsterne  –  f.eks. et motiv fra en toppers.
Herunder kan du se et af de andre sæt i serien  –  nemlig den med skyer og regnvejr.
Igen kan du vælge at udelade laget med regnvejret og i stedet nøjes med at bruge skyerne over et motiv.