Mine svigerforældre skulle til guldbryllup ved deres rigtig gode venner og jeg fik til opgave at lave et kort til parret.
Kortet er lavet på en hvid base, str. 14×14 cm. Ovenpå basen er brugt et stykke lysegrønt karton og et stykke mønsterpapir i grønne og rosa/røde nuancer.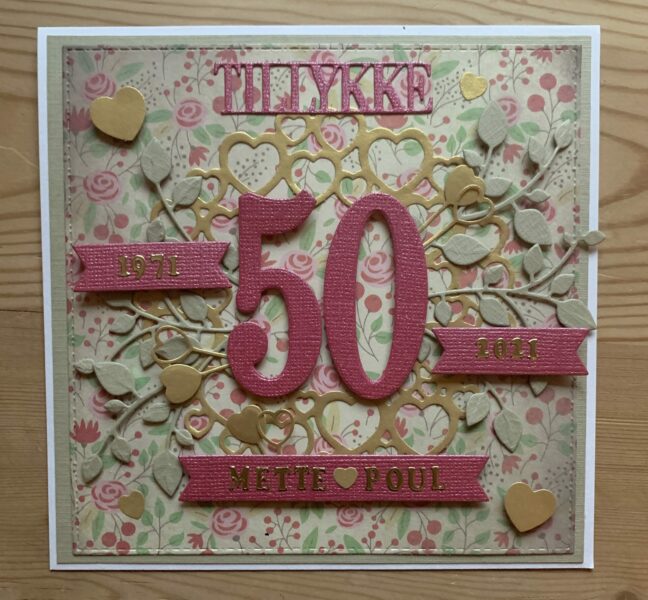 Jeg har skåret en ring med hjerter ud i guldfarvet papir. Den die jeg har brugt er gammel, men her er et par eksempler på andre dies der kunne bruges – fx denne fra Simple and Basic eller denne fra Memory Box.
Derudover er kortet pyntet med et stort "50" midt på kortet i rødt, et tillykke og nogle små bannere fra Gittes eget design, hvor årstal og guldbrudeparrets navne kunne stå. Al tekst på bannerne er lavet med små guld-klistermærke-bogstaver.
I begge sider af koret er sat små grønne grene og hjerter i guld lavet med diesæt fra Simple and Basic.
Detaljebilleder: