For nylig var der Scrap-i-Billund (som denne gang foregik i Grindsted).
Arrangementet kunne fejlre deres 10 års fødselsdag, og i den anledning var jeg designer og med-sponsor på et særligt die-sæt, som alle deltagerne fik i deres goodie-bag.
Sættet består af en tag, tre blomster, to støvdragere og to blade.
Dengang sættet var på tegnebrættet, det var lige i foråret mens frugttræerne stod i blomst, og det lod jeg mig inspirere af.
Her får I nogle af de eksempler jeg havde lavet på forhånd som inspiration.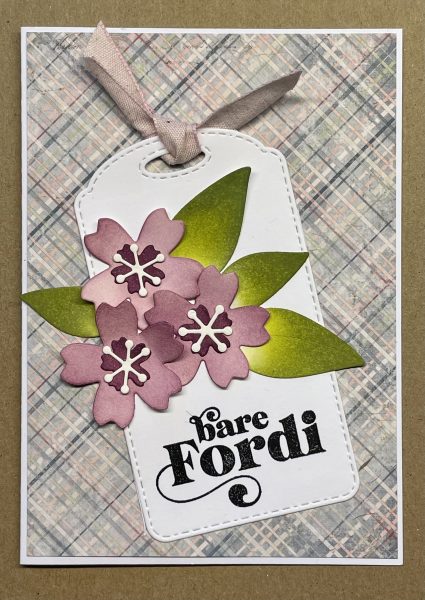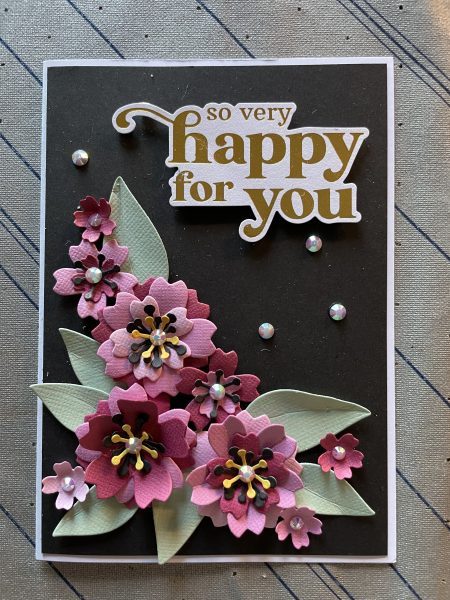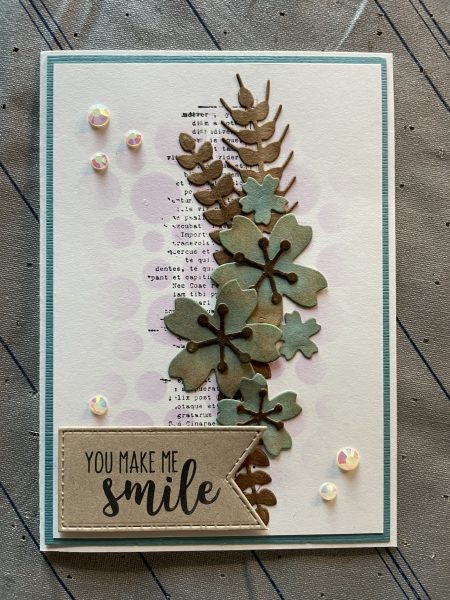 På det sidste kort har jeg tilføjet et par korn-aks fra GummiApan.
Og I skal da også lige have et billede af hvordan die-sættet ser ud.