Denne gang har jeg leget med bygning af clusters og krans med PinkFresh Studio In The Meadow.

Begge dagens kort er lavet med PinkFresh Studio In The Meadow i fokus. Jeg synes, dette Washi tape og die sæt er fantastisk alsidigt og perfekt til nemme blomsterkort.
På det første kort har jeg bygget et cluster op omkring teksten. In The Meadow sættet indeholder flere forskellige blomster og blad dele, hvorfor man nemt kan tilpasse brugen til sine kortprojekter.
Teksten er Frisk Font Kram fra Gittes Eget Design.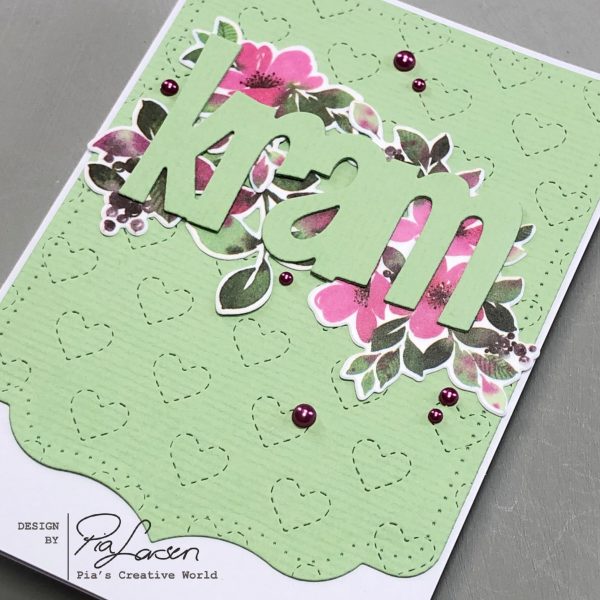 Den grønne baggrund er lavet med PinkFresh Studio Ornate Banner diesættet og Concord & 9th Stitched Heart baggrundsdie.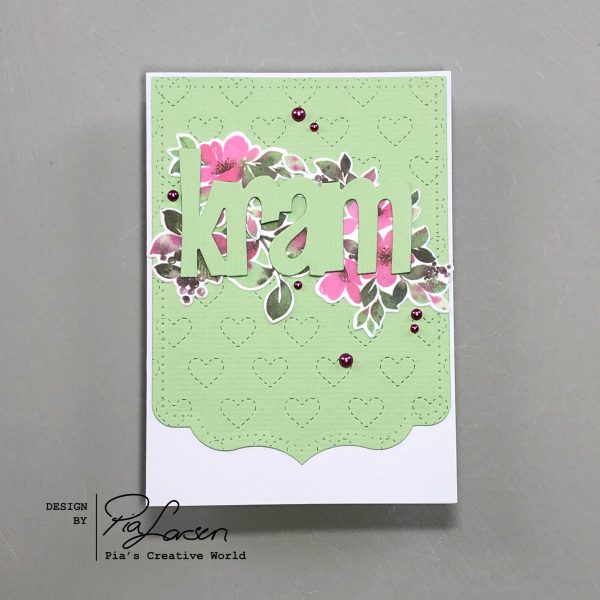 På mit næste kort har jeg bygget en krans op med nogle af blad delene fra In The Meadow. Når jeg sætter 5 bladdele sammen, får jeg en perfekt formet krans.
Til dette kort har jeg brugt en tekst fra stempelsættet Helt Minimalistisk, som er fra Gittes Eget Design nyere release.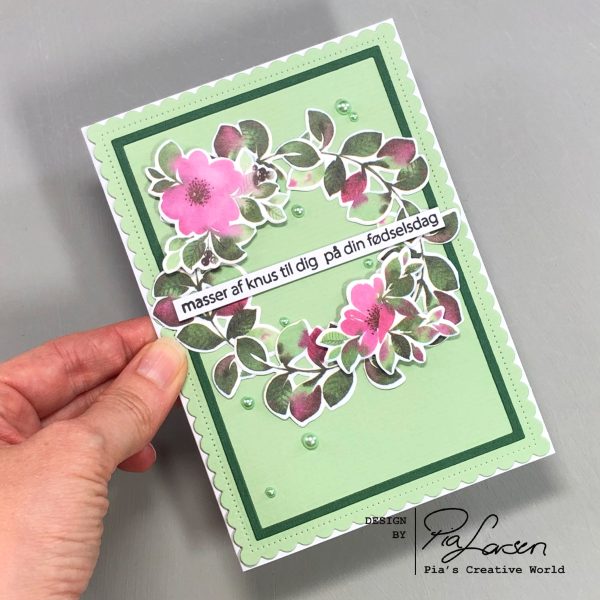 Den fine mørkegrønne ramme er lavet med Heffy Doodle Skinny Metric Rectangle Frame.
Kreative hilsner,
Pia