Til Scrapbooking Convention i efteråret var en af udfordringerne en kort-skitse.
Til den lavede jeg dette kort.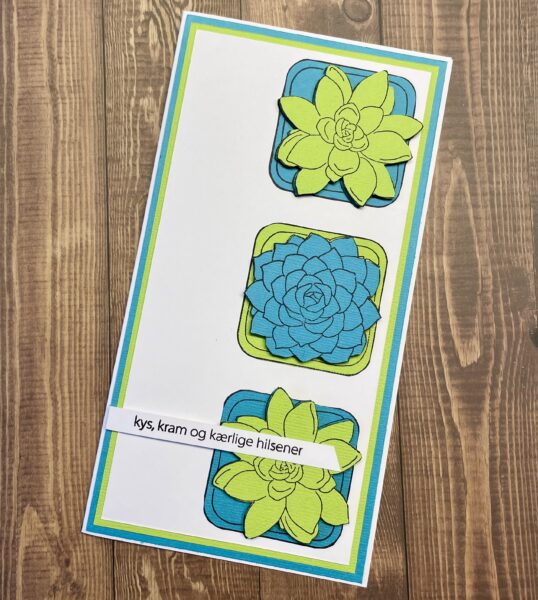 Kortet er et slimcard i str. 10,5 x 20 cm.
Jeg har mattet den hvide karton dobbelt, dvs. med to forskellige farver – de samme farver som går igen til motiverne.
Det giver lidt mere sammenhæng i hele kortet.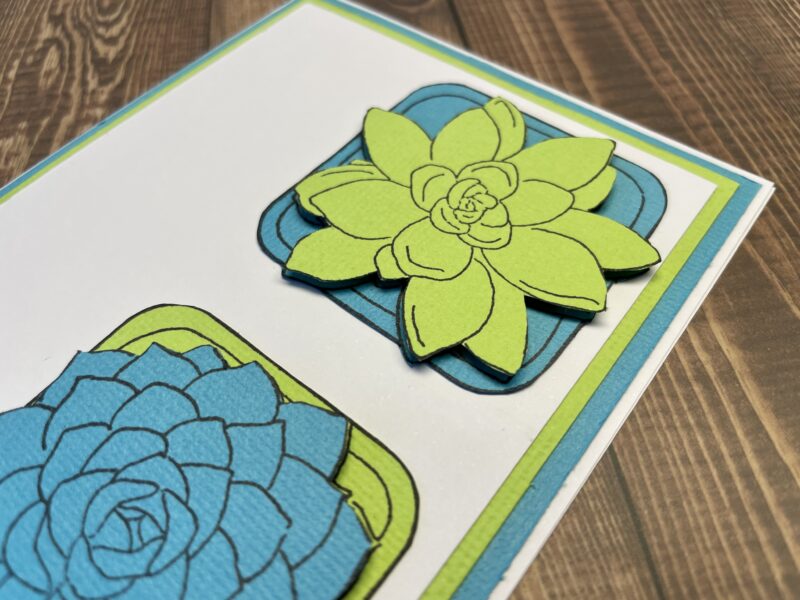 Da jeg ikke er den store farvelægnings-haj, så valgte jeg i stedet at stemple succulentene på farvet karton i stedet.
Herefter klippede jeg dem ud med en saks (altså – man behøver jo ikke altid at have en die til den slags).
Jeg stemplede 2 af hver til hvert felt, på hver sin farve karton.
Og så klippede jeg den ene ud langs med rammen og den anden ud langs planten.
Herefter satte jeg planten oven på den tilhørende ramme  –  men i den modsatte farve.
Og så er de sat på med skumpuder for at give lidt dimension.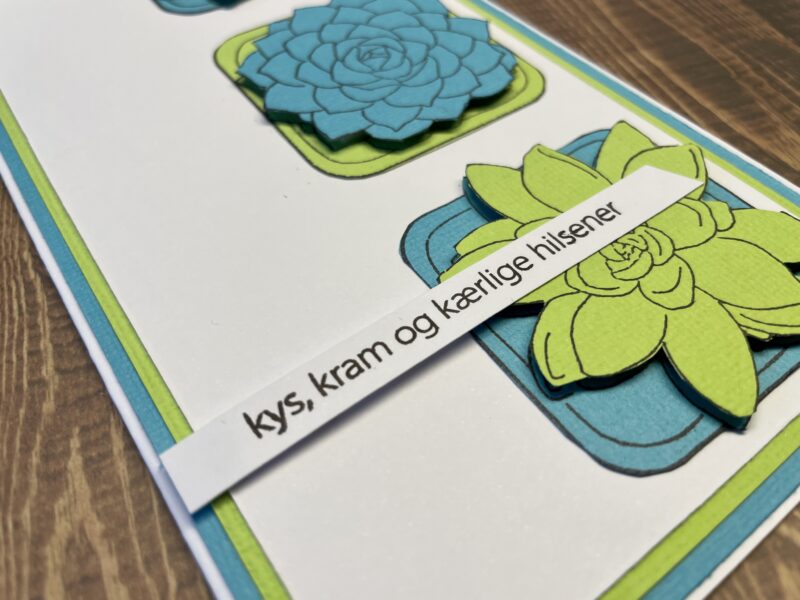 Succulente-stemplerne er fra IO Stamps.
Her kan du se skitsen der var udgangspunktet.