Da min niece blev HTX student i år skulle hun jo både have et kort og en gave. Hun ønskede sig penge da hun flytter hjemmefra for at starte på universitetet i august. Så det blev til et slimeline kort og en karton lavet med Gittes eget design die til pengegaver.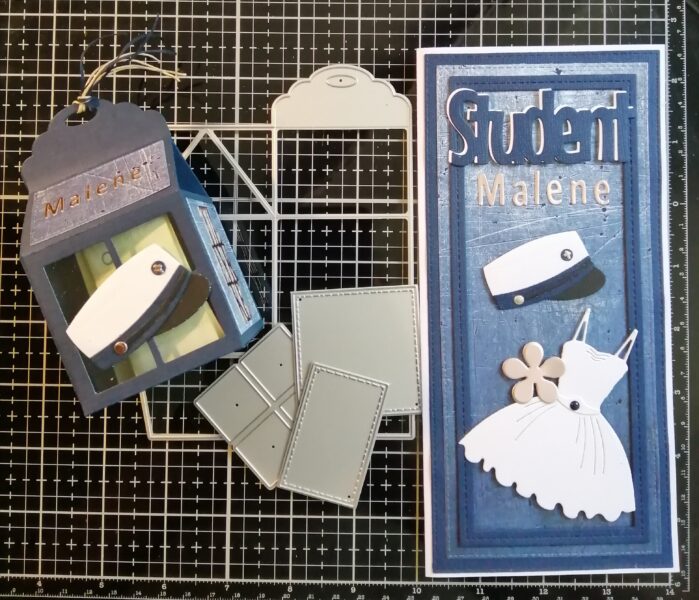 Kortet er lavet med hhv Gittes egne Design dies: baggrund, blomst  og tekst,  Simple and Basic dies: ramme og bogstaver og ByLene dies: kjole og studenterhuen.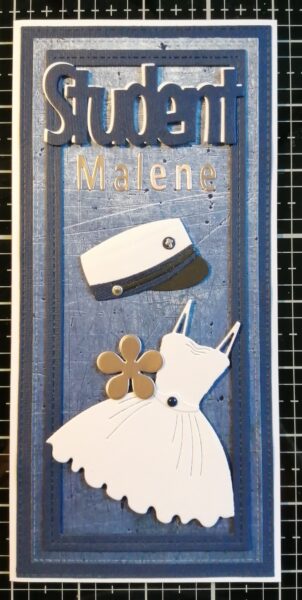 Kartonen har fået et vindue på forsiden, med endnu en studenterhue og navn som pynt. Jeg har sat et stykke plastik (overhead) på indersiden af ruden. Og så er den samlet med snor.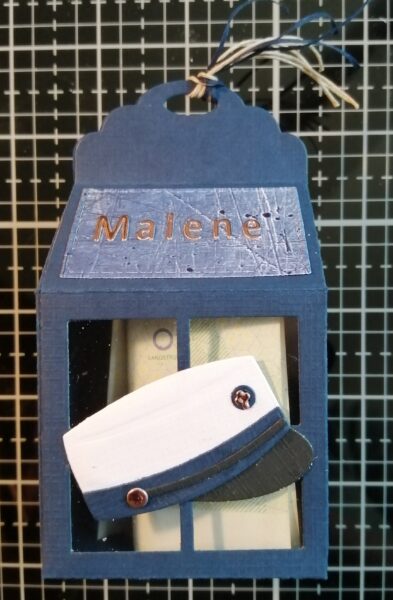 På begge sider er teksten Tillykke fra Simple and Basic.
Og bagsiden er en studenterhue.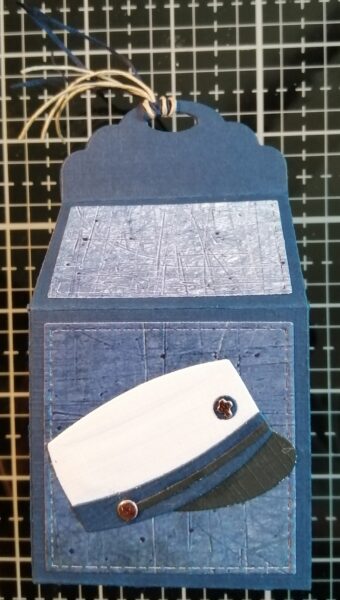 Og her pakket ind med nogle flag, synet det så festligt ud.
Tak fordi du kiggede med
Else