Her er mit bud på et design med revede kanter. Jeg har lavet et layout.
Billedet er fra min ferie i Vietnam, hvor jeg var inde i en kinesisk Pagoda. Det var en meget spændende oplevelse. Man føler sig meget ydmyg, når man træder ind i sådan en Pagoda, der var meget stille, selvom det var godt besøgt. Man kan købe røgelsespinde og andre offergaver og bede ved en af de mange statuer.
Jeg har valgt, at lave et Lag på lag layout, tegnet en sort streg på alle papirkanterne og revet dem. Pynten, blomster og fugl, er lavet som Print and cut på Silhouetten.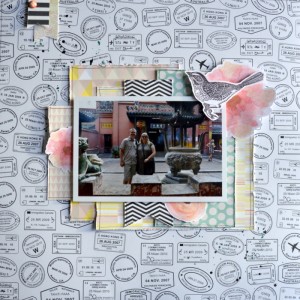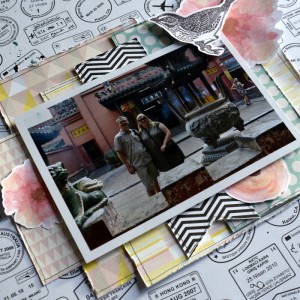 I må have en god dag allesammen.
Karina