På denne tid af året, kan jeg godt begynde at længes efter forår. Jeg fik derfor lyst til lave nogle kort i friske forårsfarver.
Kortene er meget simple og hurtige at lave og det er en god måde at få brugt fx nogle rester fra forskellige papirblokke.
Her er basen lavet i hvidt karton, størrelsen på kortet er 10*15 cm.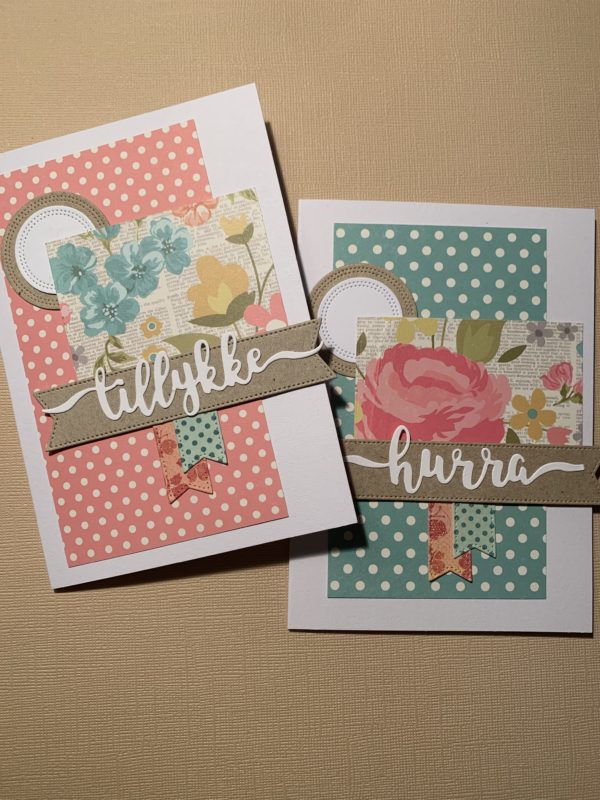 Jeg fandt 3 stykker papir fra samme serie –  med prikker og et med blomster. De to med prikker blev skåret til, så der stadig ses lidt af den hvide base. Et mindre stykke af det blomstrede papir klippes til, så det er aflangt på den vandrette led og.
Der er skåret et banner i kvist karton og et "tillykke" og et "hurra" i hvidt karton med Gittes nye lækre dies.
Som pynt er brugt to cirkler i kvist og hvidt karton og to små bannere i mønsterpapir.