Så blev der lige plads til endnu et indlæg med konfirmationskort – vi skulle bare lige have kortene afleveret før de kunne vises her.
Vi har nemlig været til endnu en konfirmation – min fætters tvillingedrenge skulle konfirmeres. Da jeg også selv har tvillinger (pige/dreng) synes jeg det var ekstra fedt at lave kortene til disse drenge. Jeg var ikke i tvivl om at kortene skulle have mange ligheder, men samtidig ikke være identiske – og det kom der disse to kort ud af.
Begge kort er lavet på en hvid base, str. 10*15. Ud over hvidt karton er der brugt mørkeblå karton, kraftkarton og mønsterpapir i blå nuancer fra den lækre serie fra Maja Design, Denim & Friends Sneakers.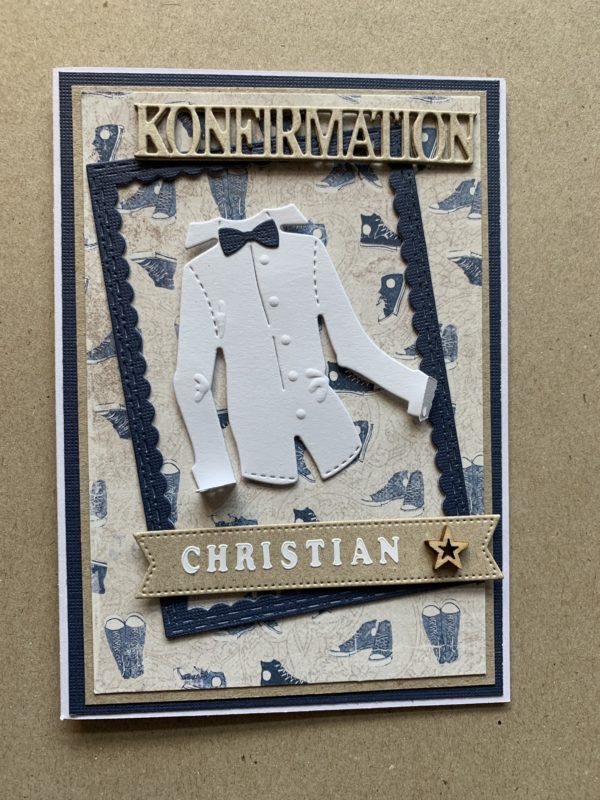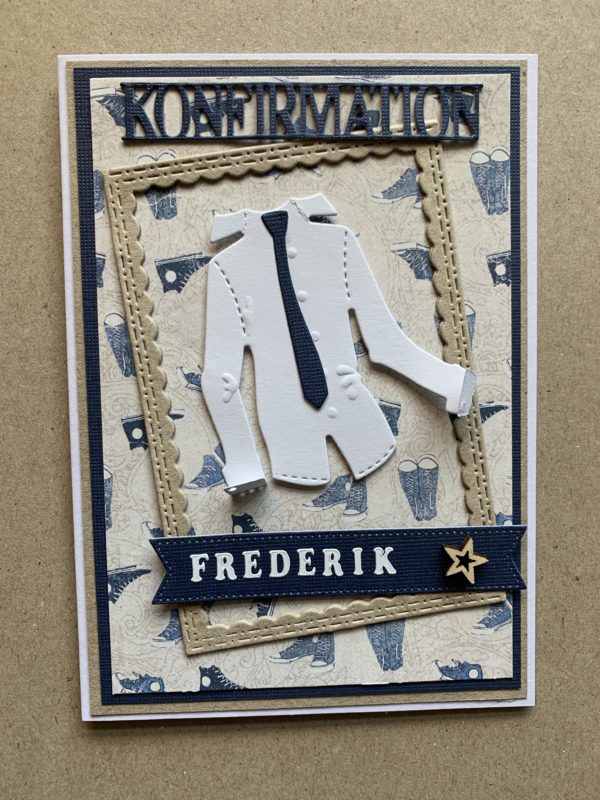 Kortene er opbygget fuldstændig ens, men med små forskelle i farverne. Ovenpå basen er sat to stykker ensfarvet karton og øverst et stykke mønsterpapir. På begge kort er der en ramme og en hvid skjorte med hhv. slips og butterfly, lavet med die fra By Lene.
Teksten konfirmation er lavet med die fra Simple and Basic og skåret ud 3 gange til hvert kort, så det får lidt dimension. Der er skåret et lille banner hvor drengenes navne står – det er små klistermærker fra et ark.
Inden i kortet er lavet en lille "lomme" hvor pengene kunne stikkes ned. Den er lavet af kraftkarton og der er skåret en tynd rille, så sedlen kan komme ned.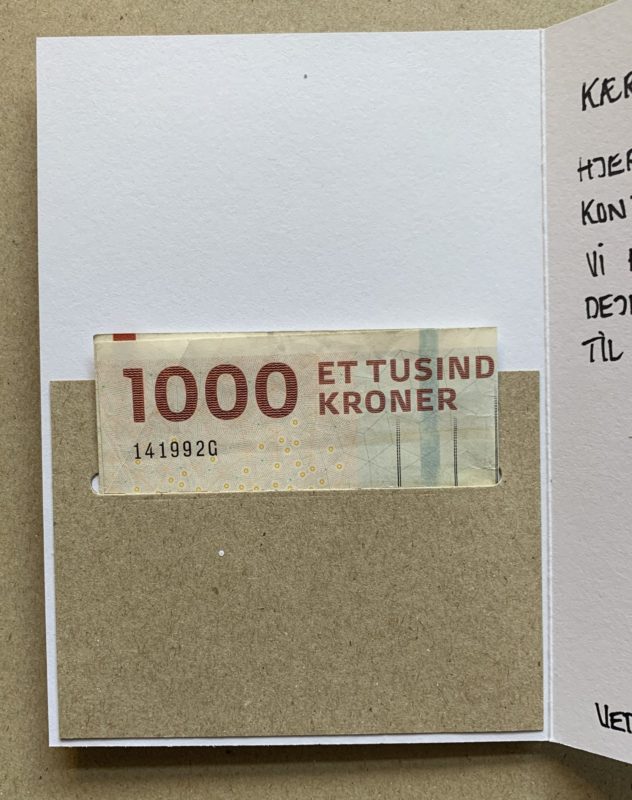 Detaljer: