Mormors kolonihavehus – og kolonihaver i det hele taget får mig til meget til at tænke på blomster og sommerfugle. Så med den association har jeg lavet dette runde kort.
Kortet er lavet med sættet Circle with inlay fra Simple and Basic. Jeg har skåret de enkelte cirkeldele ud så det alt sammen ligger i ET lag. Altså en slags inlay i inlay 😉 i stedet for at lægge mange læg oven på hindanden.
Kortet har jeg pyntet med blomsterne fra Simple and Basic, som jeg lige har givet lidt facon med en shape mate og så har de fået en halvperle i midten. Desuden et lille stykke bånd, som base for den udskårne tekst – Hurra fra Gittes eget design.
På billedet herunder kan man se, at de forskellige dele ligger i samme lag inden i hinanden.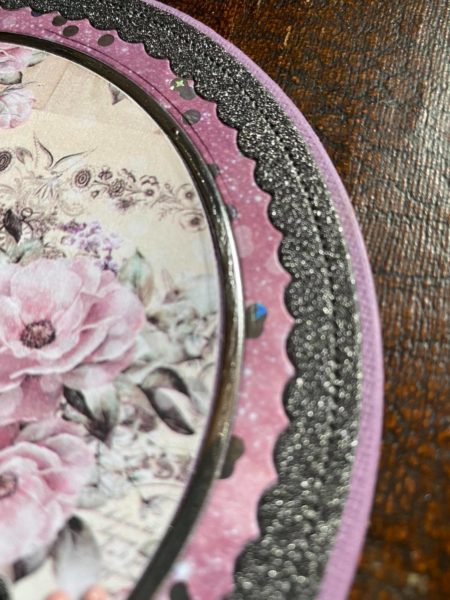 Herunder lidt zoom ind på teksten, som jeg har skåret i 3 lag – 2 lag sort karton og øverst udskåret i glitter. Det giver lidt fylde til teksten.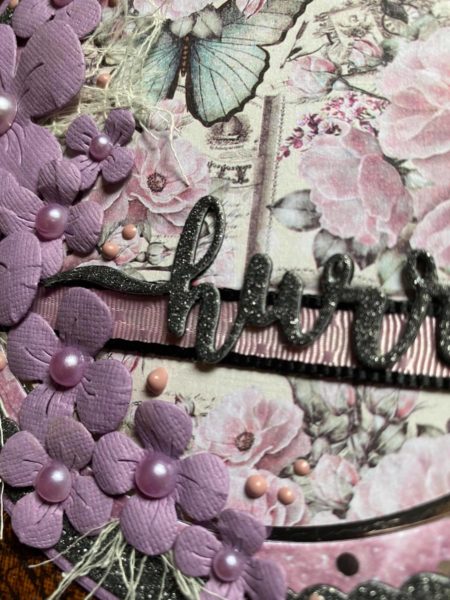 Den yderste lilla cirkel fra sættet har jeg skåret dobbelt mod fold, så den dermed kan fungerer, som selve kortbasen.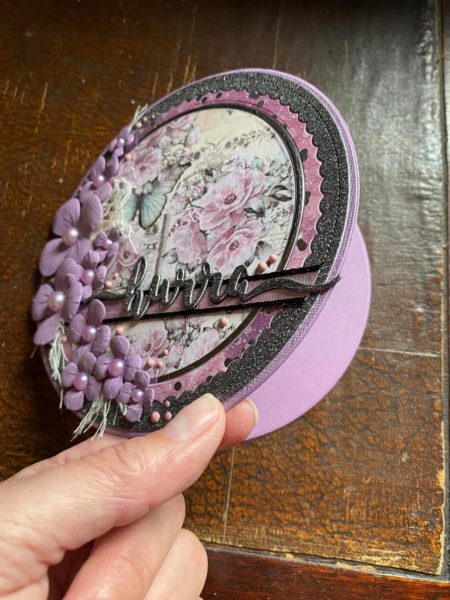 Det ses måske nemmere på det her billede, hvorman kan se folden. Det er ikke meget fold, der kan blive, for jeg vil jo gerne bevare cirklen 🙂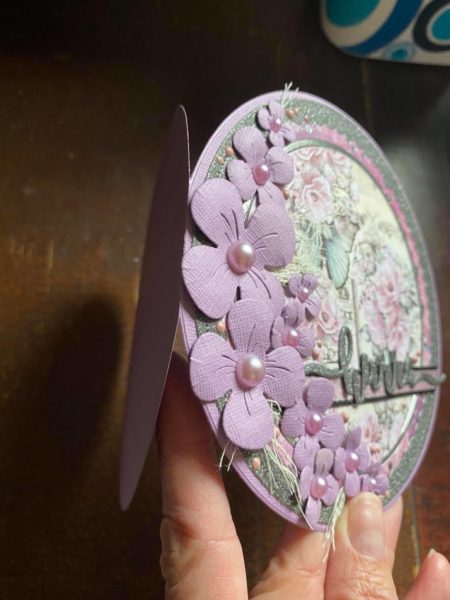 Tak fordi du kiggede med.
KarinaHadsten