Jeg har haft lidt svært ved at komme igang med at bruge de store tekstdies fra Gittes eget design, men nu har jeg fået "hul på bylden" og det vil jeg vise et et par indlæg.
Dies'ene er i 3 lag og ved at variere hvor mange og hvilke af lagene man bruger kan man få helt forskellige udtryk.
Kortene jeg vil vise i dag er lavet med baser både i hvid og kvist karton. Størrelsen er 15*15 cm.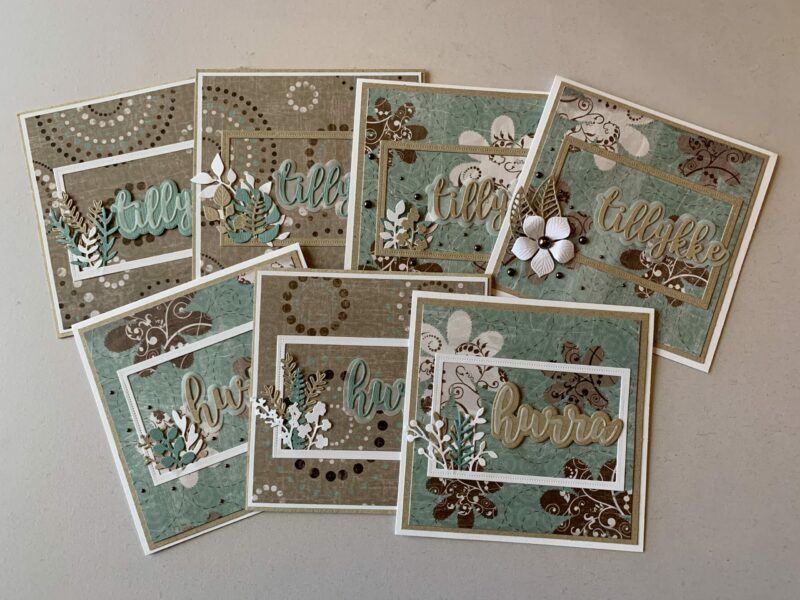 Ovenpå basen er brugt et stykke ensfarvet karton i enten hvid eller kvist – modsat basen.
Derudover har jeg brugt to forskellige stykker mønsterpapir fra samme (meget gamle) serie i turkise og brune nuancer.
Der er skåret en rammet i hvid eller kvist karton med dette die-sæt fra Simple and Basic.
Teksterne – hurra og tillykke – er skåret i hvid og kvist karton og vellum. Det er de to mindste dies der er brugt og udskæringerne er kombineret på kryds og tværs og som det ses på de næste billeder giver det et meget forskelligt udtryk på det færdige kort.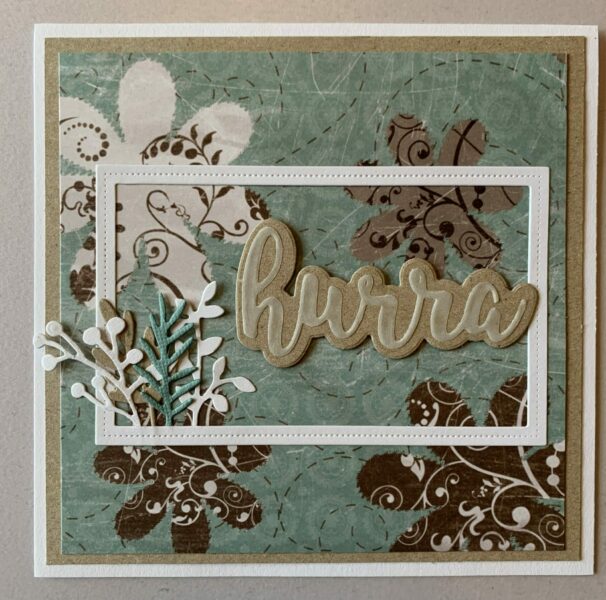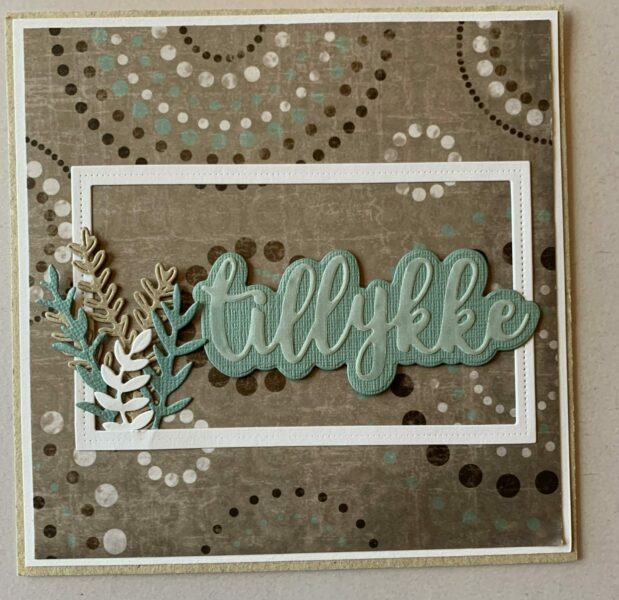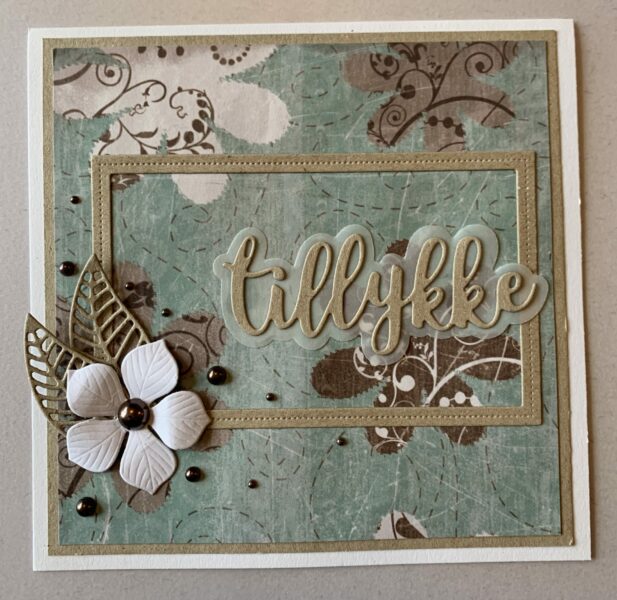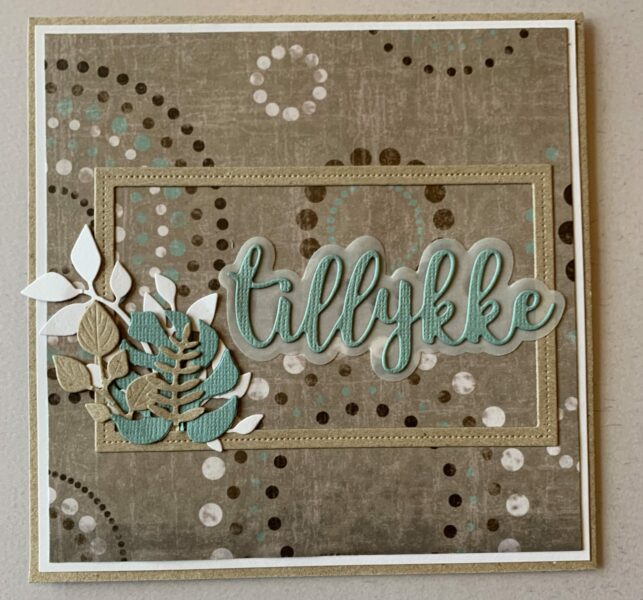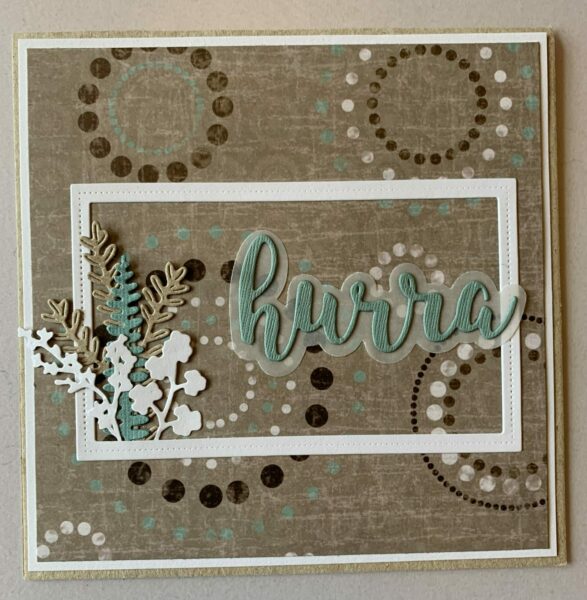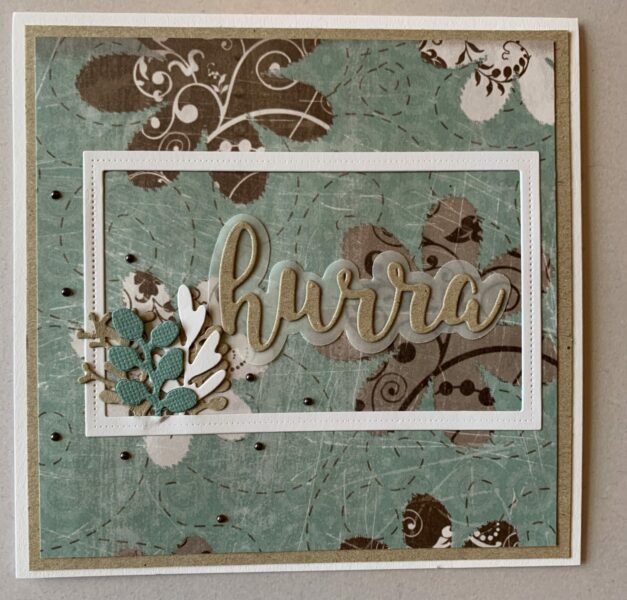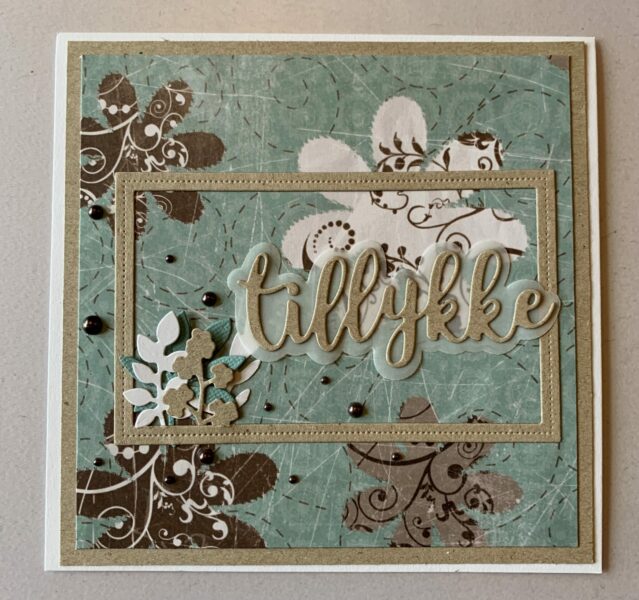 Til sidst har jeg skåret diverse blomster, grene og blade ud i hvid, kvist og turkis karton, blandet dem og sat dem som pynt i kanten af rammen. Der er også pyntet med lidt halvperler i forskellige størrelser.
Detaljebilleder: