En af de nyeste formater  – mini slimline kort – er super sjove at lave. Her har jeg brugt en Simple and Basic die  – Wonky Windows med Reinke papir og metal karton.
På det første kort har jeg lavet en cirkel med Kransegren åben og lukket die fra Gittes eget design, teksten er også en af Gittes dies. Enamel dots er fra Simple and Basic. Og så er der lidt tråd inden i cirklen.
på dette kort har jeg igen brugt Blomster blade og tekst dies igen fra Gittes eget design, noget snor og enamel dots.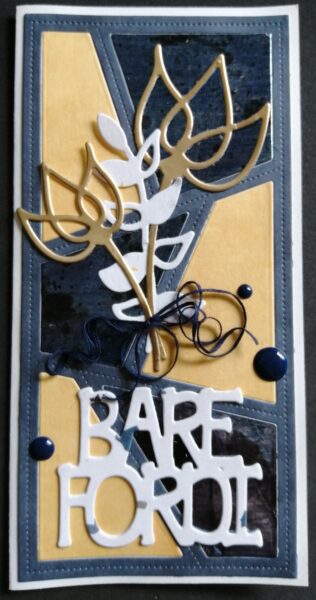 Som en bonus får i også lige dette kort. Jeg har brugt dies fra Simple and Basic, Reinke og Gittes eget design. Papir er fra Reinke, stemplet tekst er også Gittes eget design.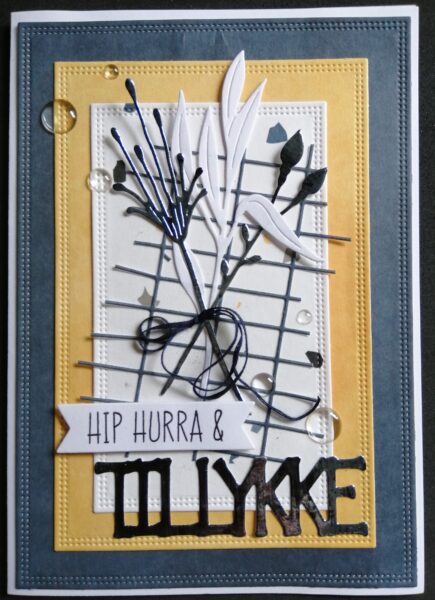 Tak fordi du kiggede med.
Else