Det sidste jeg vil vise i min lille mini-konfirmations-serie er ikke et kort, men forsiden til en alternativ gæstebog jeg lavede til en konfirmation vi selv skulle til.
Søde, kæreste Laura skulle konfirmeres og hun skulle have en gæstebog. For at lave den lidt anderledes besluttede jeg mig for at lave den som "samlesæt" ved at skære en masse tags ud i forskellige størrelser og sætte dem sammen med en book ring. Så kunne alle gæsterne tage et tag og skrive en lille hilsen.
Forsiden pyntede jeg på forhånd.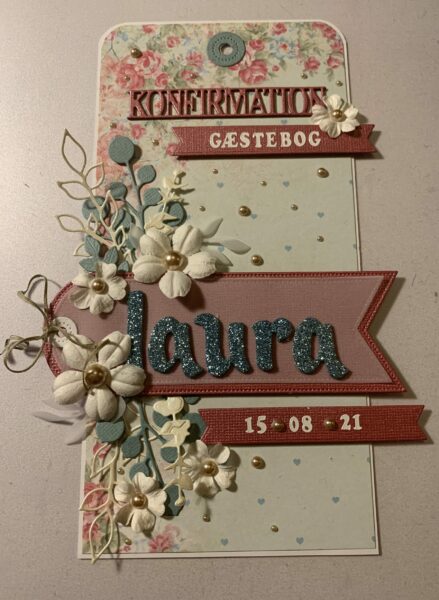 Først er der skåret et tag i hvidt karton og et stykke mønsterpapir der passede i størrelsen.
Midt på siden er der sat to mindre tags – et i rødt og et i vellum – ovenpå er skrevet konfirmandens navn med nogle virkelig gamle thickers i turkiesblå med glimmer.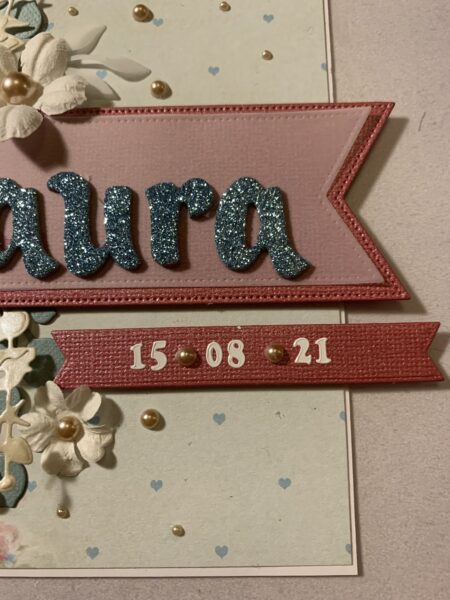 Der er også skåret 2 bannere med Gittes små banner-dies hvor der står hhv gæstebog og datoen med små hvide klistermærker og teksten konfirmation i det røde karton.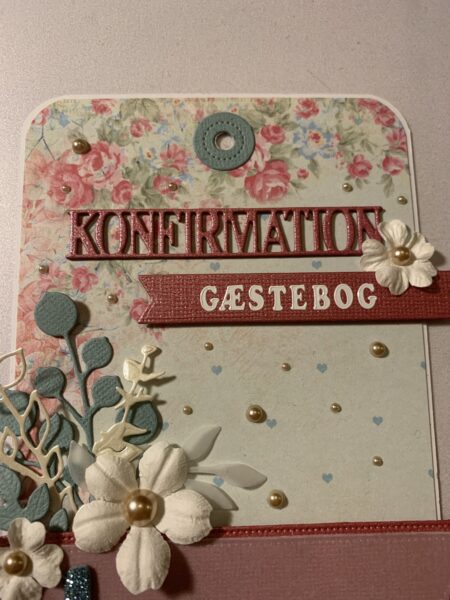 Som pynt er skåret forskellige grene i turkies, vellum og elfenbens farvet papir – det elfenbensfarvede er fra Majestic.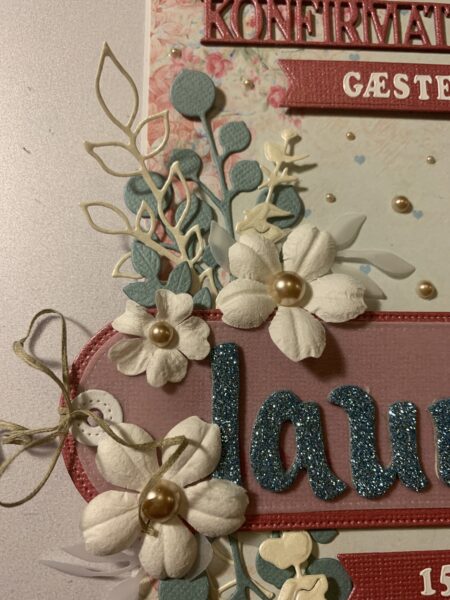 Som yderligere pynt er brugt hvide blomster – nogle gamle jeg har haft liggende længe, men disse fra Artemio ligner meget.
Der er brugt lidt twine og nogle lysebrune halvperler i forskellige farver.