Noget mønsterpapir er så smukt, at det ligefrem fortjener en guldramme.
Her har jeg lavet to forskellige kort, hvor jeg til det ene har brugt samme mønsterpapir i begge lag og til det andet har jeg brugt hhv. for- og bagsiden af et ark.
Jeg har brugt guldkarton fra Creative Expressions, og mønsterpapir fra hhv. ScrapMir og Piatek13.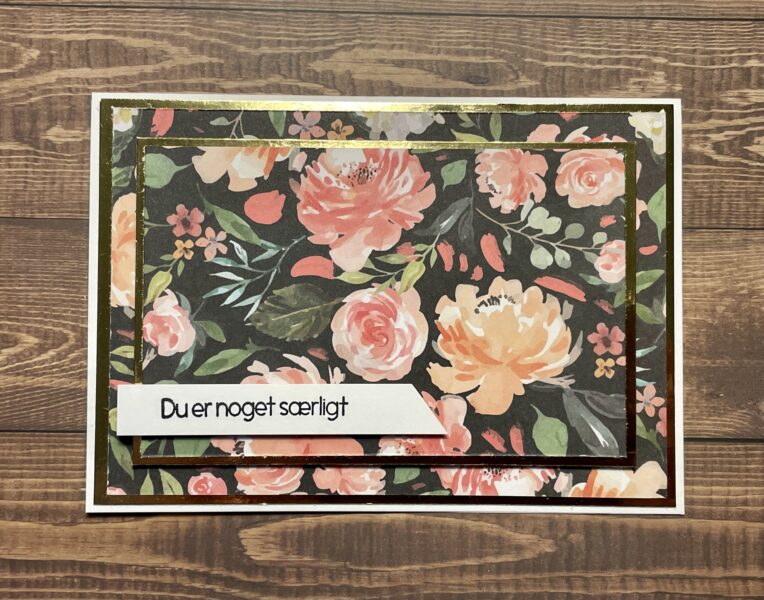 Kortene er i A6-format og jeg har lavet dem på den liggende led (horisontalt / vandret).
Guldkartonen er skåret i målene 10 x 14,3 cm og 8 x 12,3 cm.
Mønsterpapiret er skåret i hhv. 9,5 x 13,8 og 7,5 x 11,8 cm.
Til kortet med blomster har jeg brugt samme mønsterpapir til begge lag.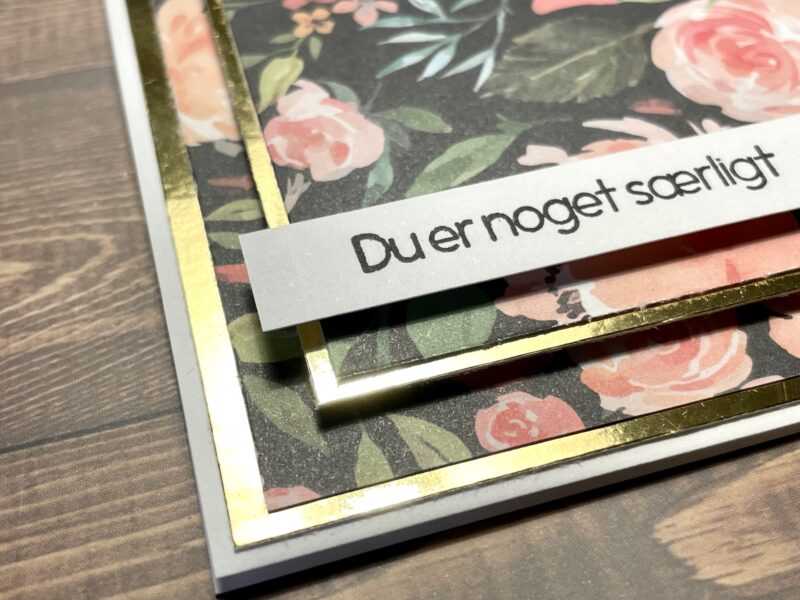 Den lille rektangel er sat på kortet med skumtape for at give dimension til kortet.
Det samme er den lille strimmel med tekst (som bare er stemplet på en strimmel karton og skåret af på skrå i enden).
Jeg kan selv rigtig godt lide den lag-på-lag virkning det giver.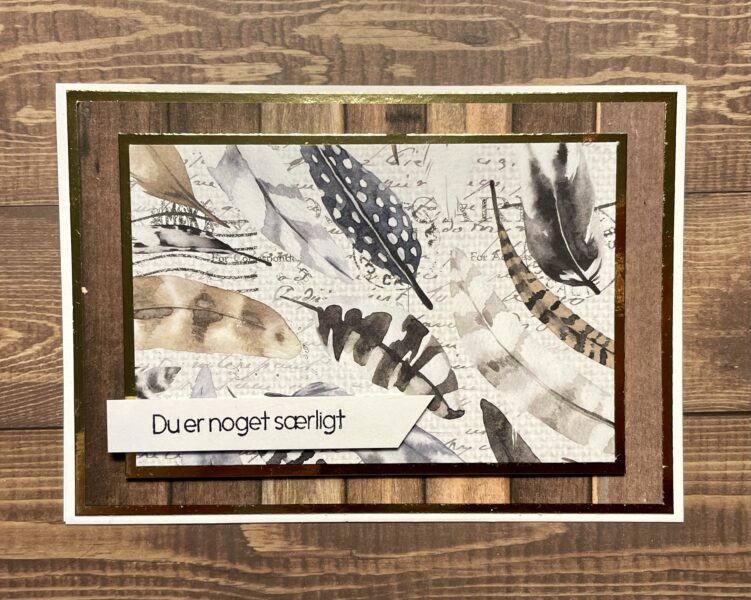 Til det andet kort har jeg brugt det samme ark mønsterpapir  –  men hhv. for- og bagside.
Det giver et lidt andet udtryk med de to forskellige mønstre, og det er jo en oplagt anledning til at bruge begge sider af et smukt stykke papir.