Jeg er vild med det nye papir fra Maja Design – Bohemian Harmony. Det har virkelig lækre farver og er dejlig blomstret. Og så er jeg også vild med de nye blad dies fra Altenew. Så det var oplagt at bruge begge dele til en lille serie af kort.
Alle 3 kort er A6 og baggrunden er lavet med die fra  Gittes eget design. Rammerne på de 2 første kort er lavet med die fra Simple and Basic og er lavet i Rose Old karton. På Sidste kort har jeg brugt det udkårne midte fra rammen.
På alle 3 kort er der udstandset forskellige blade fra Altenew – Flowing Foliage. Jeg har også brugt tekster fra papiret. På Maja papir har kanten som man skærer fra  altid en fin tekst eller mønster som kan bruges til mange ting. Der er desuden sat en tekst og halv perler/enamel dots på.
Første kort
Rammen er hævet med skum puder.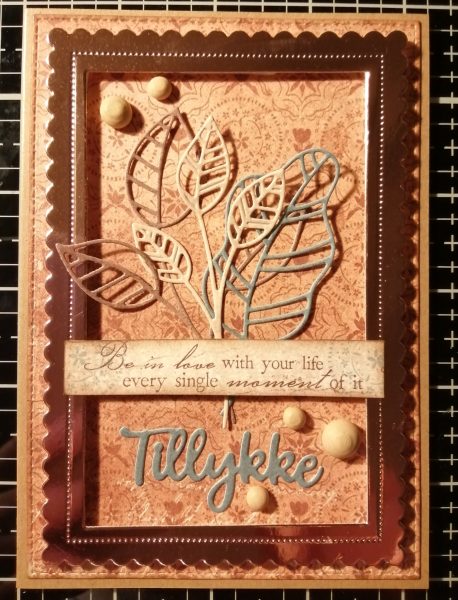 Andet kort
Kort basen er kvist karton.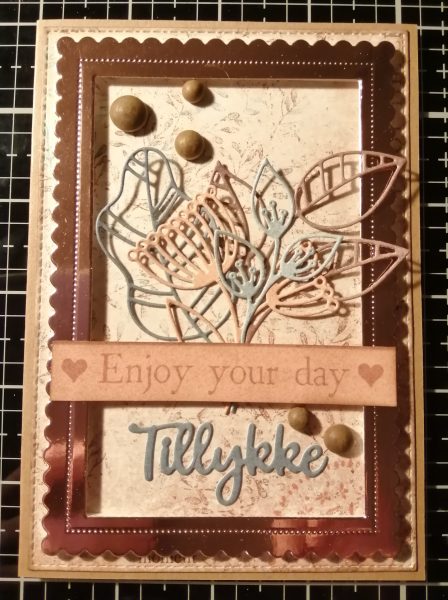 Tredje kort
Her har jeg brugt enamel dots fra Simple and Basic. Midten er også hævet med skum puder.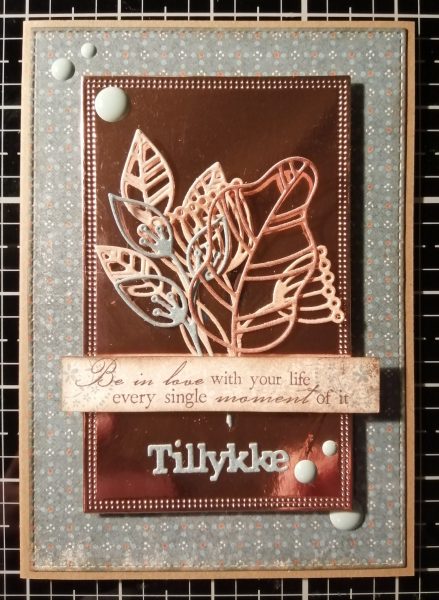 Tak fordi du kiggede med
Else