Jeg er vild med enkle kort af stilarten CAS, men i ny og næ presser jeg mig selv ud i mere dimseri. Nogen vil muligvis ikke kalde det for dimseri, men det er det for mig med masser af små stykker, som skal limes sammen. Netop Spellbinders laver nogle fantastiske diesæt med lidt for mange dele og smådele efter min mening. Alligevel er jeg, ups, kommet til at købe nogle af disse sæt. For de så bare smækker lækre ud og jeg blev simpelthen fristet til at købe. Mod alle odds får jeg faktisk brugt disse diesæt. I dag viser jeg netop brugen af et Spellbinders dimseri diesæt.
Her på første kort har jeg netop brugt mit ene dimseri diesæt fra Spellbinders. Det er sættet "Mini Blooms and Sprigs" hvor de søde små blomster er fra.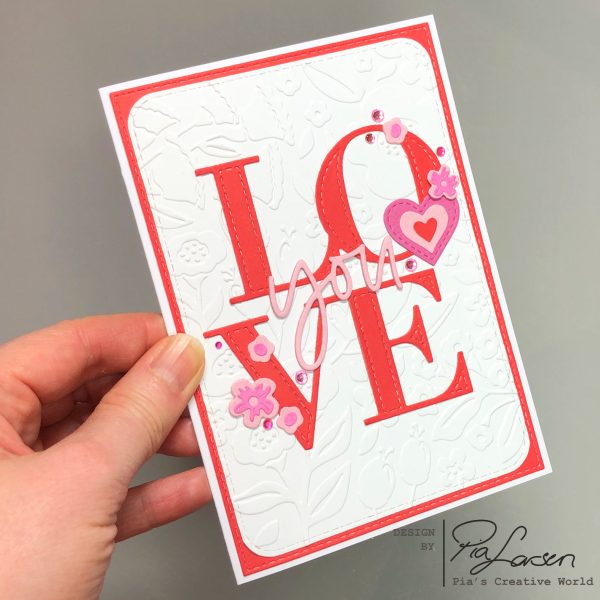 Den hvide baggrund er tør embosset med Spellbinders "Simply Perfect Florets". Et skønt delicat blomstermønter.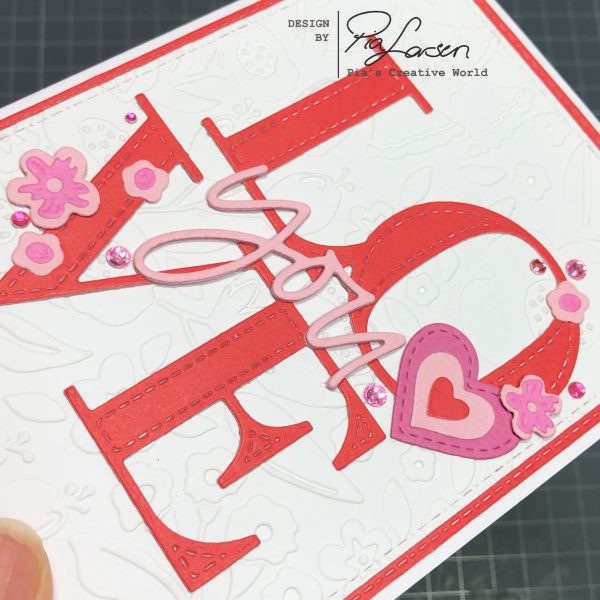 Jeg har bevidst kombineret rød og lyserød til Love You. Samt tilføjet lidt intens pink til farvepaletten.
Det store Love og You diecut er fra Concord & 9th. De er begge fra sættet "All the Love".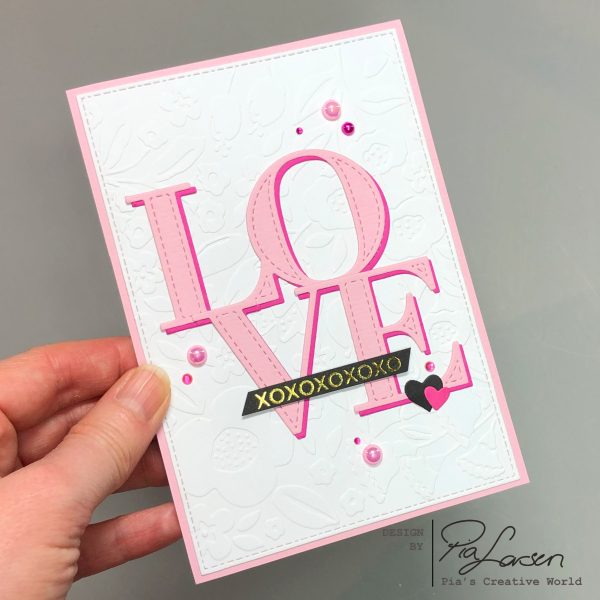 På kortet ovenfor har jeg givet det store Love en pink skygge. Denne gang har jeg undladt you i Love You og i stedet tilføjet XOXO lavet med Glimmer Hot Foil på sort karton.
Negativet fra det pink Love har jeg genbrugt til det sidste kort. Selvom dette kort kom til verden ved en tilfældighed, er jeg mega vild med det.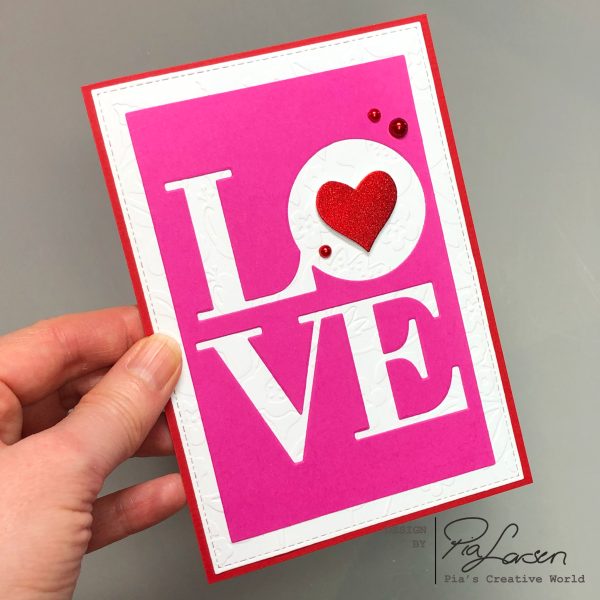 Kreative hilsner,
Pia