Her er et par kort, hvor jeg har brugt de lækre Stitched Scallop Circles fra PinkFresh Studios.
Det smarte er, at man med samme die skærer to cirkler med hhv. en ud- og en indvendig scallop-kant.
Og det smarte er så, at man kan bruge dem begge samtidigt. Men kan selvfølgelig også bruge dem hver for sig, da der er tale om to individuelle udskæringer. Det giver bare sådan en sød effekt at bruge dem samlet, synes jeg.
Det er det jeg har gjort på disse to kort, hvor det ene lavet med de store cirkler og det andet er lavet med de små.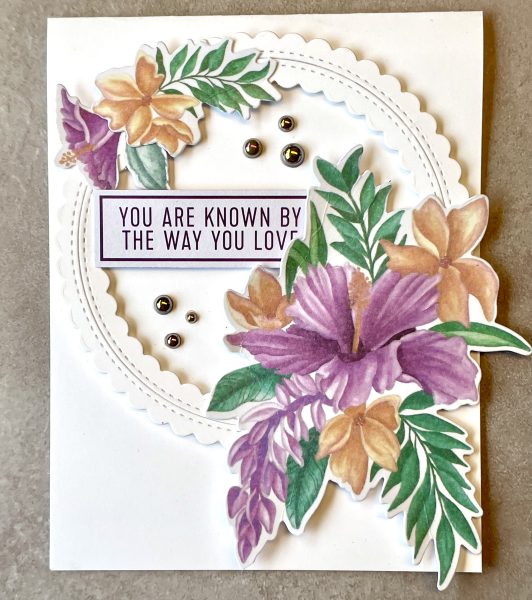 Begge kort er dekoreret med die-cuttet washi-tape fra serien Hibiscus – ligeledes fra PinkFresh.
Dvs. at du klæber en "mønster-rapport" af washi'en over på karton, og bagefter skærer den med de matchende dies i serien.
Hvis du hellere vil farvelægge motiverne selv, så kan du også få stempler og stencils i samme serie, og det smarte er tingene købes hver for sig, så du vælger selv, hvor lidt eller hvor meget du vil investere i.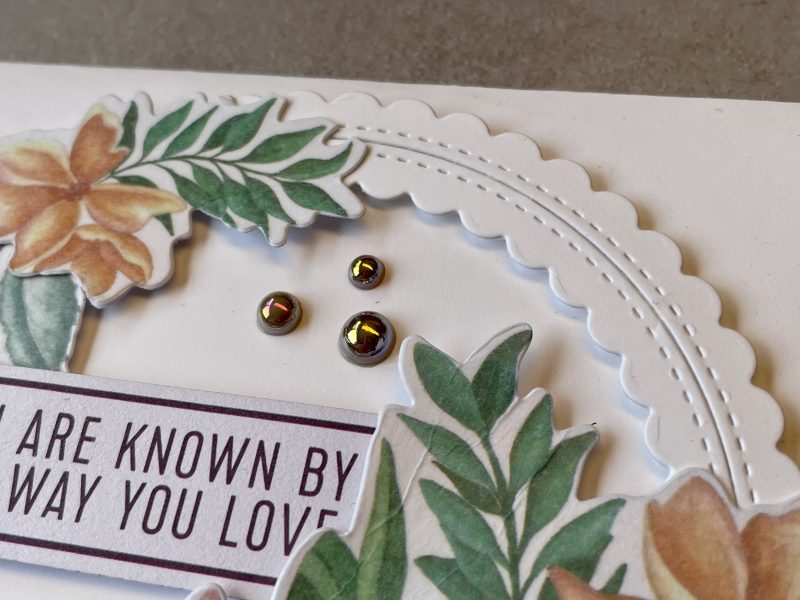 Både de smukke Halvperler og teksterne er også fra PinkFresh – fra deres pakke med Color Sentiments, som er klar til brug på dine kort.