Drengekort til køretøjs glade børn! Gittes nye store Frisk Font Hejsa die var bare oplagt at bruge til disse børnekort.

Da der er travlt på det mønstrede papir med køretøjer og bygninger, ønskede jeg at få diecut teksten til at træde lidt bedre frem.
Jeg kunne have valgt at give teksten en base i form af et stykke ensfarvet karton i form af en oval eller rektangel. Men jeg har valgt en lidt mere sjov og fræk måde.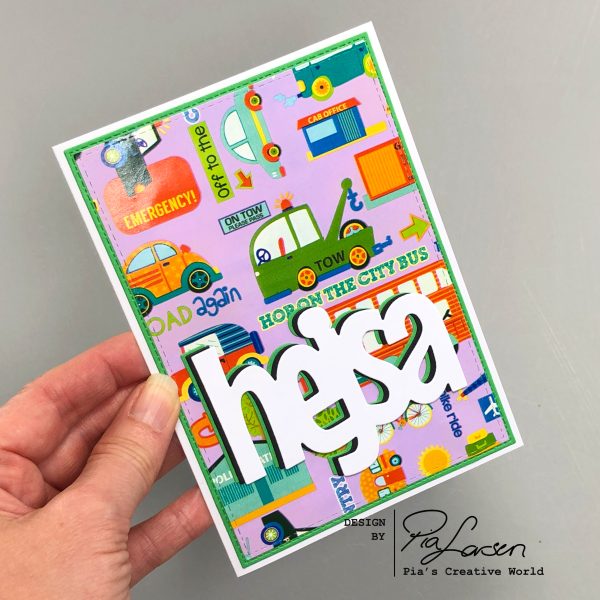 Jeg har valgt at få teksten til at POPPE ved at give den 2 forskudte skygger. For at skabe lidt sjovt spræl er skyggerne lavet i sort og grøn.
Teksten er Gittes Eget Design Frisk Font Hejsa, som er fra hendes nyere release.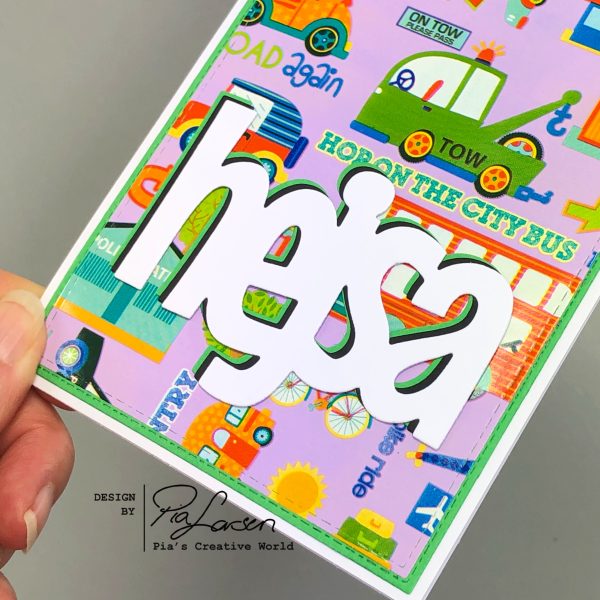 På det næste kort har jeg valgt at tilføje en gravko fra NHH Design.
Her kunne jeg lege lidt med prikken over i'et 🙂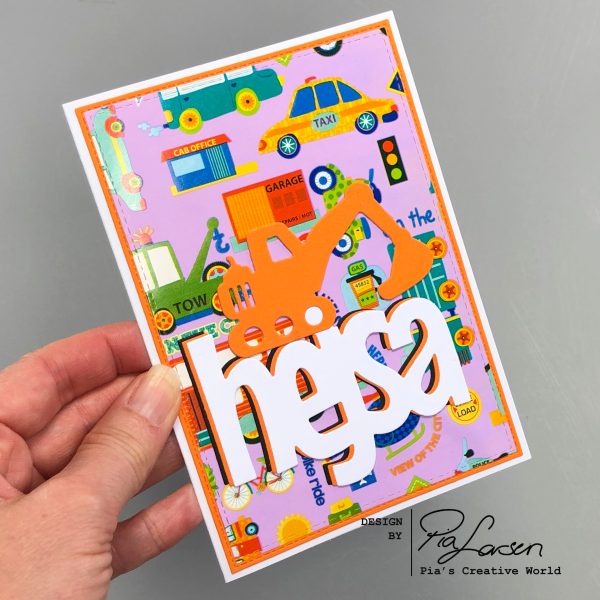 Her har jeg også givet teksten 2 skygger. Det vågne øje har måske allerede opdaget, at den sorte skygge er den bagerste denne gang.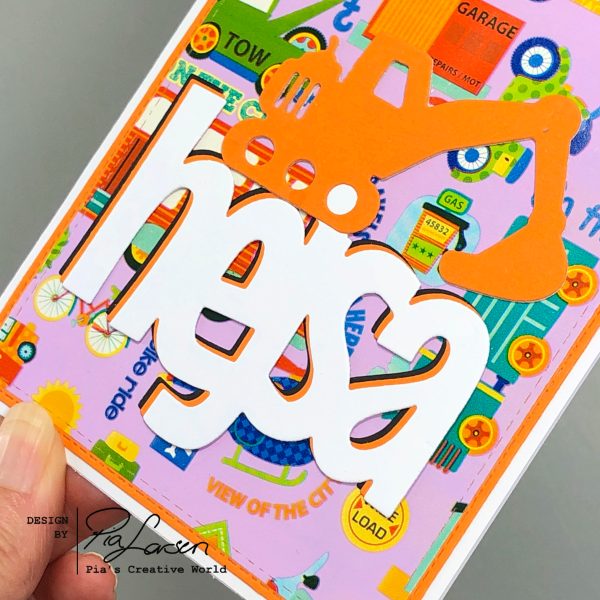 Her et samlet billede af de to drengekort.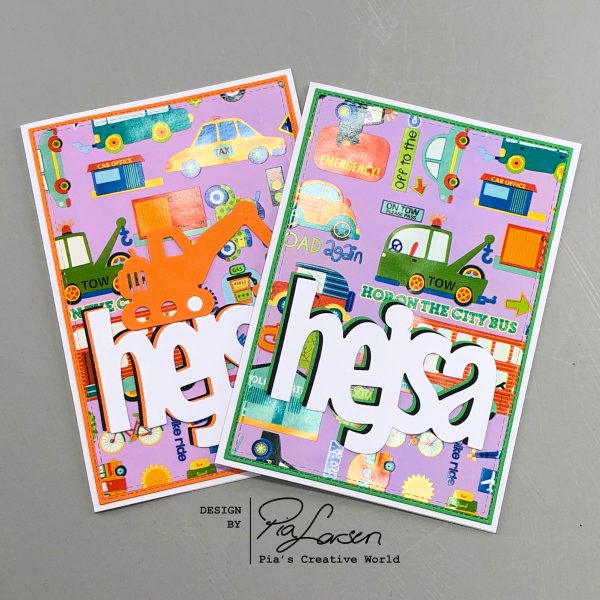 Kreative hilsner,
Pia