Til udfordringen med at lifte et andet design team medlem har jeg valgt at lifte Anne. Anne kan noget med at putte grene ind under pynt af forskellig pynt. Jeg har fundet dette eksempel, som er et stort tag, der skal fungere som forside på en gæstebog. Her har Anne puttet grene ind under tagget i midten, så de "vokser" ud både over og under.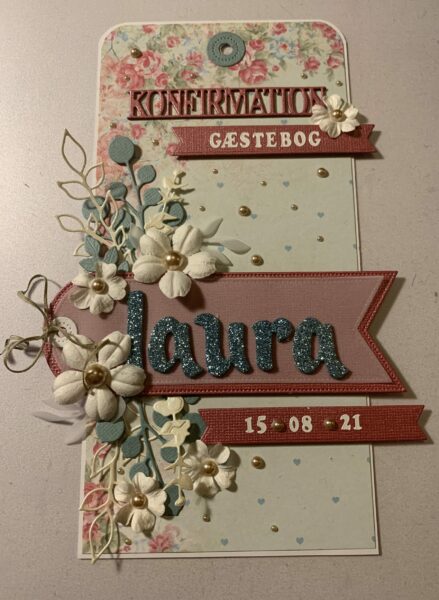 Jeg har brugt inspirationen til kortet her, hvor jeg har genbrugt opbygningen med tag på midten og grene puttet ind under tagget oppefra og nedefra. Selve de to lag baggrund er skåret med Gittes egne dies til slim card i noget lækkert Maja papir. Grenene er fra Elizabeth Craft og der er krydret med lidt hjertegrene og cirkelgrene fra Simple and Basic.
Tagget er sat sammen af dette tag og add on fra Simple and Basic.
Og så har jeg pyntet med nogle Simple and Basic blomster og en sommerfugl, som er klippet ud af mønsterpapiret.
Tak fordi du kiggede med og tak til Anne for inspirationen.
Karina