Onsdag i denne uge kunne jeg lancere en række nye produkter fra #GittesEgetDesign, bl.a. en serie mønsterpapir, som jeg har valgt at kalde Samsø Sommer, da serien er lavet ud fra mine egne fotos fra øen.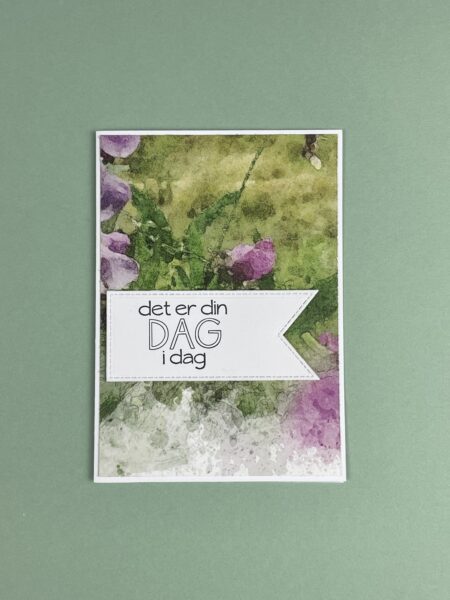 På de første to kort her har mønsterpapiret fået hovedrollen.
Jeg har simpelthen bare skåret det til  –  ½ cm mindre på hver led i forhold til kortbasen, og så har jeg dekoreret med en stemplet tekst på et banner / skilt.
Mere skal der ikke til, når mønsterpapiret er så "uroligt" som det er.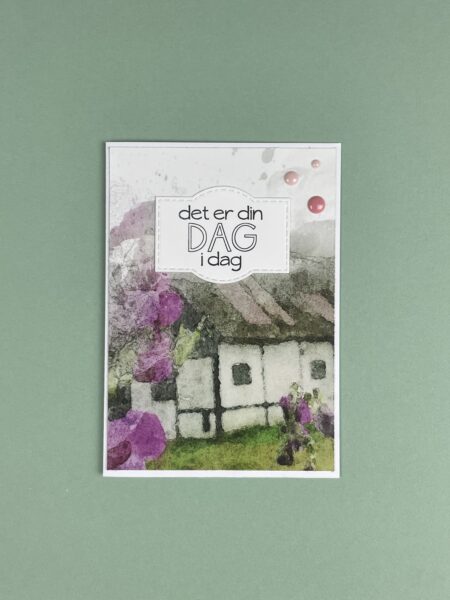 På de næste to kort har først jeg brugt bagsiden af mønsterpapiret til at beklæde kortbasen med.
Derefter har jeg sat udskårne toppers fra arket med disse, og bagefter pyntet med en stemplet tekst på et banner.
Til afslutning nogle Enamel Dots 'strøet om med løs hånd' (altså placeret lidt tilfældigt hist og pist).