Til ugens lag på lag-tema får du her et kort. Tanken var at holde kortet enkelt, og jeg har derfor valgt at lave nogle af lagene i andre materialer end mønsterpapir.
Jeg har brugt to stykker mønsterpapir fra restekassen, som jeg har skåret til i to forskellige størrelser. Derudover har jeg brugt to stykker washi tape, samt træstjerner som pynt.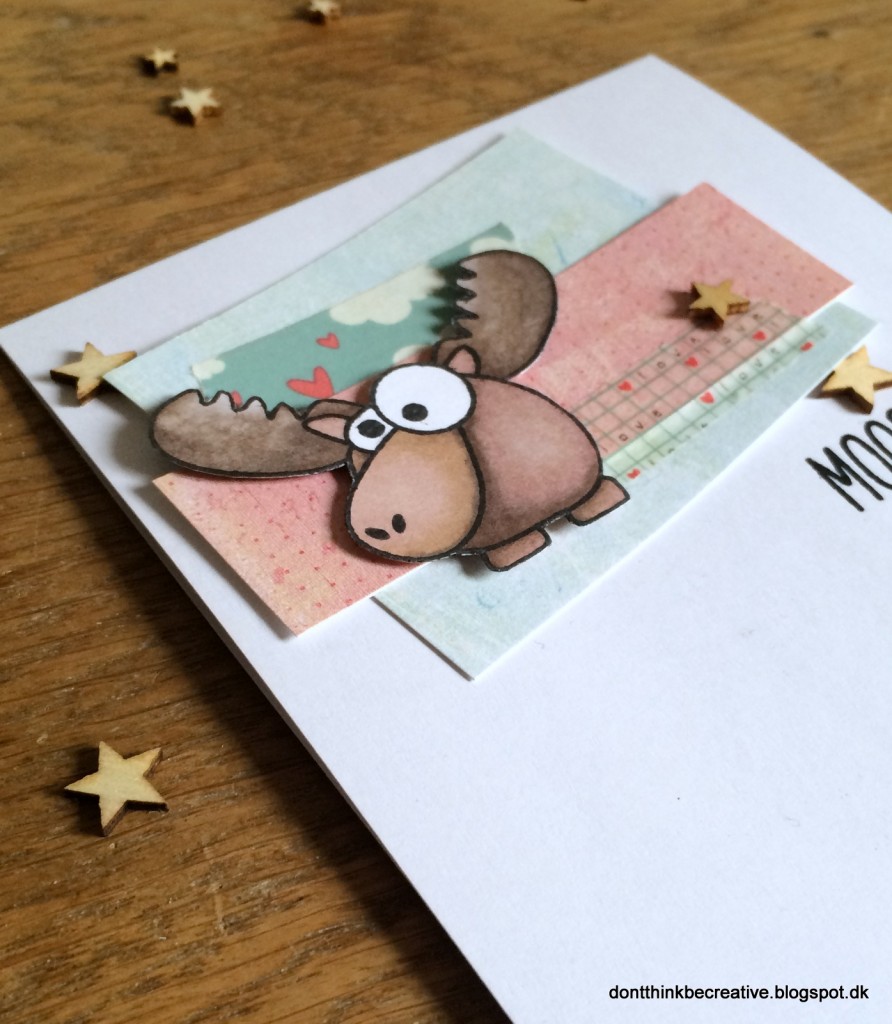 To af træstjernerne er puttet ind under mønsterpapiret og fungerer hermed som et lag nederst i bunken. Det ene stykke washi tape sidder som et lag under det aflange stykke mønsterpapir, og det andet er sat øverst. Elgen er fra OWH stempelsættet "Missing You" fra Hero Arts. Han er stemplet, malet med ProMarkers, klippet ud, samt monteret på 3D puder og fungerer nu som endnu et lag.
Hav en rigtig god dag.