Cathrine Pooler har lavet nogle vildt søde stempler med tilhørende die med kaffe og The. Dem har jeg fået lov at lege lidt med.
De første 4 kort er lavet som 10 x 10 cm kort. Baggrunden er lavet med distress oxide og masker.  Der er limet afrevne bog sider på kortet. The kopperne og kande er stemplet med samme farve. Teksterne er fra samme stempel sæt.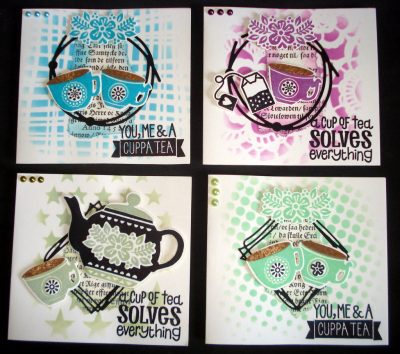 Kaffe kortene er lavet på samme måde som the kortene men de er aflange 20x 10 cm. Teksterne er denne gang fra Gittes lille kaffe stempel sæt, det samme er de små kaffe bønner.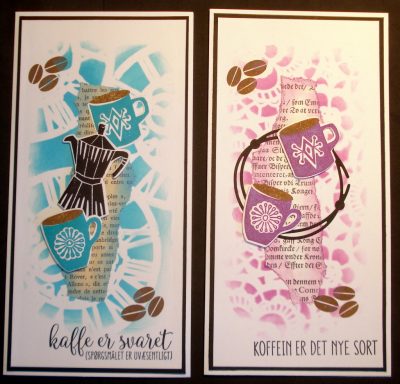 Tak fordi du kiggede med.
Else