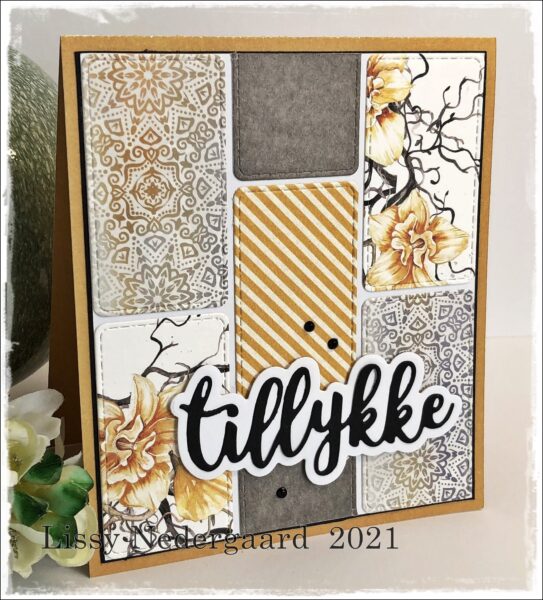 Til dette kort har jeg brugt den mindste die fra dette sæt
Fandt nogle rester mønsterpapir og standsende 6 stk ud… det ene stykke delte jeg i to og skar knap en mm mere af på begge halve. Jeg skar et stykke hvidt karton på 12,5*10,82 cm.  Jeg startede med at lime de fire hjørner på helt ud til kanten, dernæst de to knap halve og til sidst den i midten… så skulle afstanden mellem alle være ca 1,5 mm.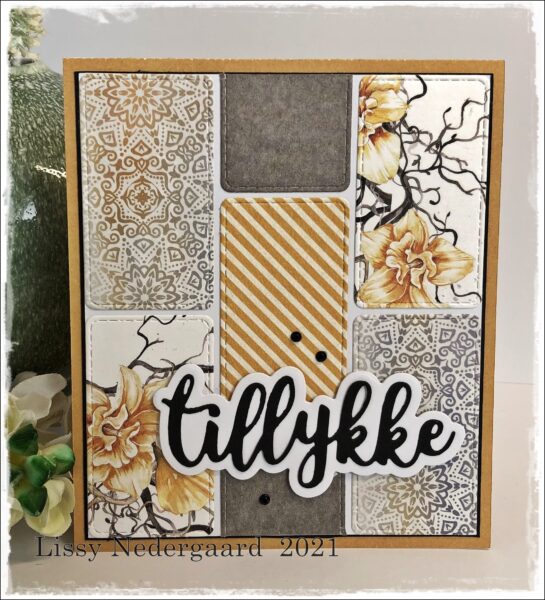 Jeg har lavet en sort matte ( 1mm ) dertil før jeg satte det på selve kortbasen, som er 11,6*13,3 cm
Tillykke er også Gittes eget design…… har brugt den mindste af skyggerne
Ha en dejlig dag !!!