Lige før jeg gik på sommerferie blev jeg spurgt om jeg ikke kunne nå at lave 3 konfirmationskort inden ferien. Så det skulle være 3 hurtige men flotte kort. Derfor valgte jeg at bruge samme skitse til alle 3 kort. Det gør jeg nogle gange for så skal jeg ikke bruge så meget tid på at tænke over opstillingen.
På det første kort har jeg brugt en toppers og nogle blomster. Teksten fra Simple and Basic.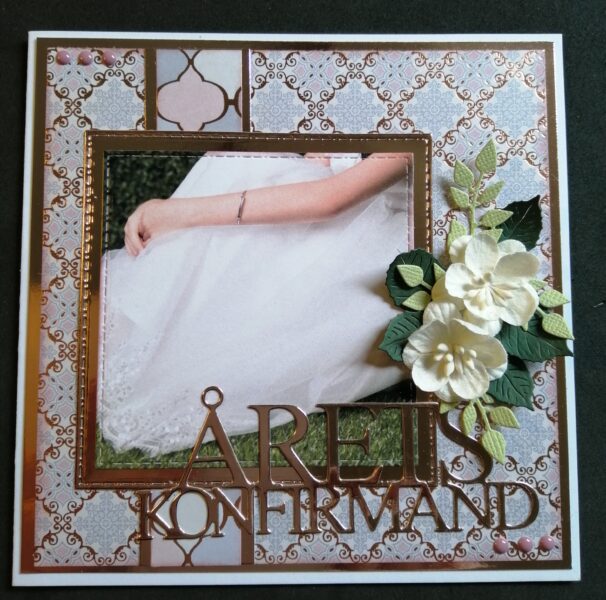 De 2 drenge kort er lavet med papir fra Maja Design – Demin and Friends, og jeg har brugt billeder fra papiret.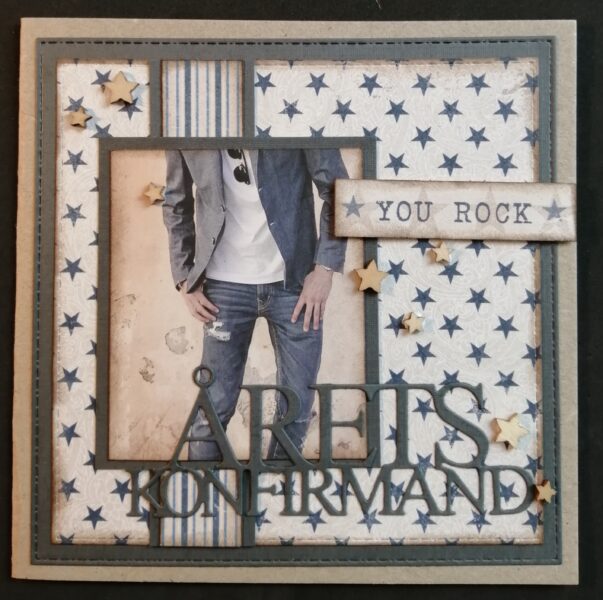 I steder for Blomster er der kommet stjerner på.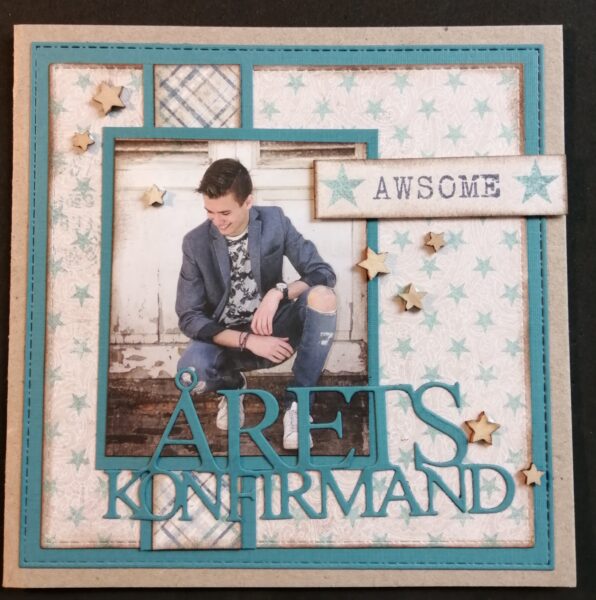 Tak fordi du kiggede med.
Else