Der er da intet bedre end at sende sommer vibes til familie og venner. Se mine enkle kort som byder på både grønne grene, blomster og sommerfugle.

Til alle sommerkortene har jeg brugt Gittes Eget Design "Coverplate Grene" og Simple and Basics "Flowers" diesæt. Disse to die sæt komplimenterer hinanden så skønt.
Til at give ekstra sommer vibes har jeg også brugt Gittes Eget Design "Sommerfugle" die.
Til at pynte blomsterne med har jeg brugt forskellige halvperler.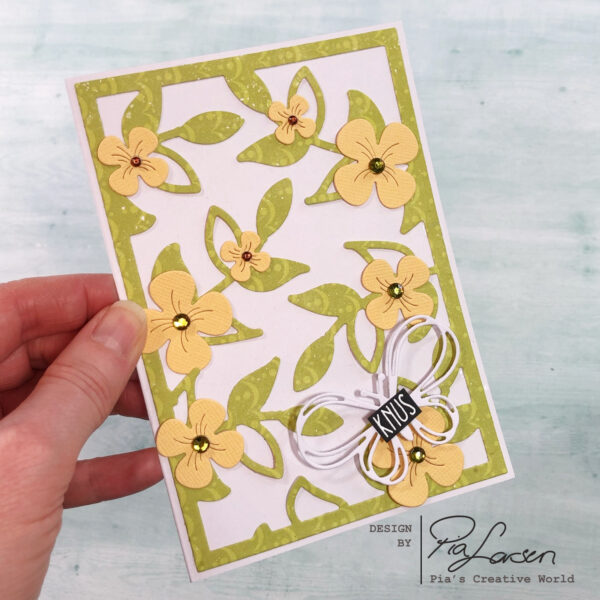 De engelske tekster er fra Spellbinders og lavet med Glimmer Hot Foil System.
De danske tekster er fra Gittes Eget Design.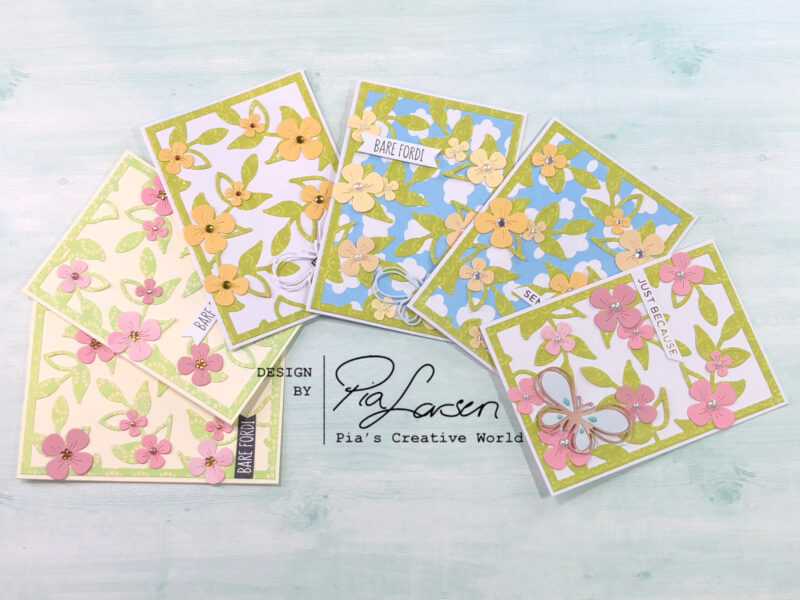 Kreative hilsner,
Pia