Jeg kan godt lide at lave flere kort samtidig, disse her er ingen undtagelse. De er ens opbygget men med forskelligt Papir.
Papiret er fra Reprint. Jeg har brugt slimeline dies fra Simple and Basic og tekst die fra Gittes eget design. Desuden har jeg brugt nogle af Gittes små tekst stempler. Der er til sidst kommet nogle halvperler på.
Det første kort er dette lyserøde kort, dejligt feminin. Alle kanter er sværtet med distress ink – Ground Espresso.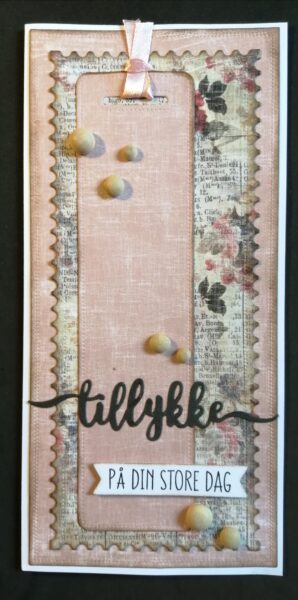 Nummer 2 kort er dette grå/grønne kort, som faktisk er mit yndlingskort af de tre. Grå og grønt går så godt sammen.
Til sidst det grønne kort med en snert af rødt. Her har jeg brugt enamel dots fra Simple and Basic.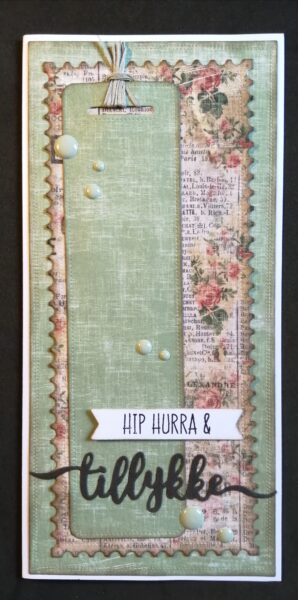 Tak fordi du kiggede med
Else