Nogle gange får jeg meget specifikke ønsker til et kort skal være et pop-up kort. Mest til Barnedåb og konfirmationer og jeg forstå det egentlig godt, for de er flotte på et gavekort.
Her har jeg lavet et pige dåbs kort. Papir er Maja Design – Demin and Girls. Og så har jeg brugt alle mulige dies. Kjole er en Dan Die, kors fra Marianne Design, karrusel er Gummiapan, elefant er Rayher Baby Elephant og teksten er fra NHH Design.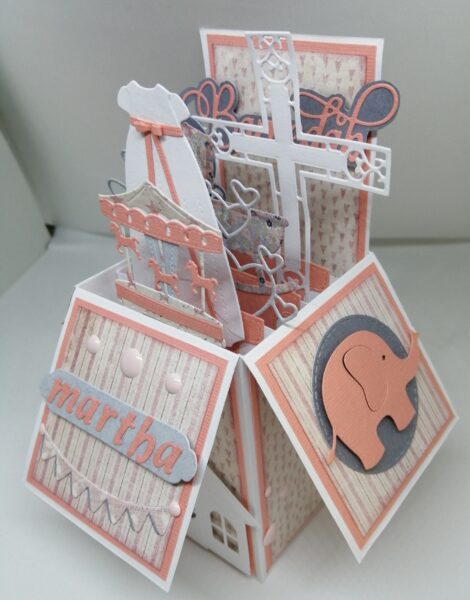 Ballon er også fra samme elefant die sæt. Desuden har jeg brugt enamel dots fra Simple and Basic.
Tak fordi du kiggede med
Else