Jeg har denne gang lavet et kort til en pige som er facineret af Middelalderen. Jeg måtte lige tænke mig lidt om, hvad forbinder jeg egentlig med middelalderen. Og så kom jeg i tanke om at jeg for lang tid siden har købt et ByLene die sæt som passede til emnet.
Jeg har lavet et Slimline kort med Simple and Basic dies, 3 cirkler med Gittes egne dies der er kørt igennem med Tim Holtz 3d embossing folder og farvet med distress ink I grå farver. Figurerne er standset ud I akvarel papir og farvet med distress ink. Navn er lavet med de små bogstav dies fra Simple and Basic.
Cirklerne er sat på med skumpuder, det samme er skjoldet.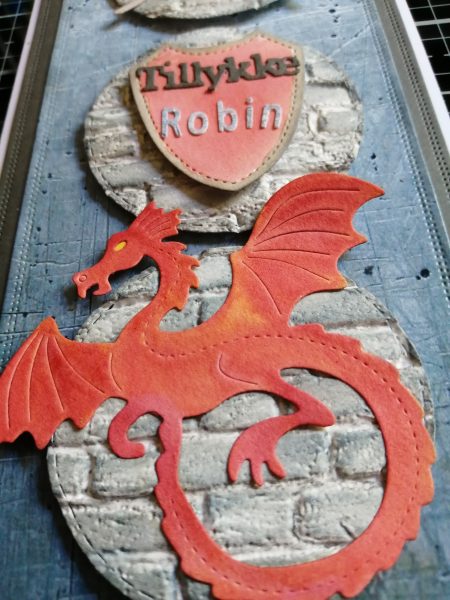 Tak fordi du kiggede med
Else