Jeg har et hav af 6″x6″ blokke med designpapir, men det halter lidt med at få brugt af dem indimellem. Særligt til sidst når det mest er de kedelige designark, som er tilbage. I dag har jeg en lille tutorial med én af de metoder, som jeg gør brug af i sådanne tilfælde.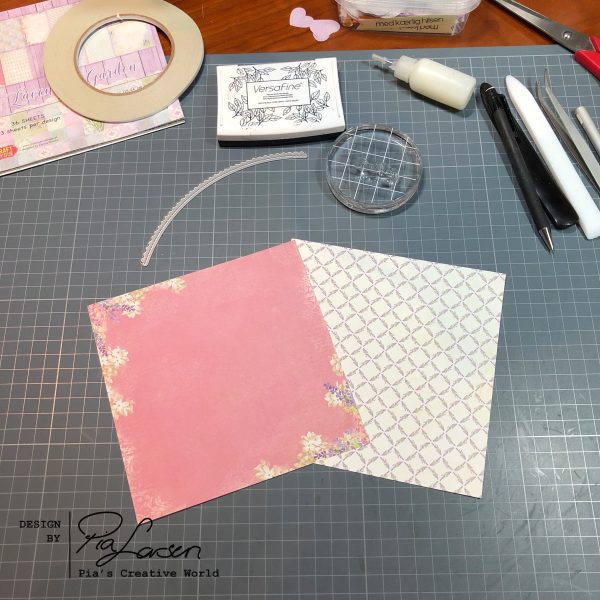 Jeg har mine 2 stykker 6″x6″ designpapir, samt en kantdie fra gemmerne.
Først halveres begge stykker designpapir – lige på midten. Selvom min kantdie er buet, er der stadig masser af plads til at skabe mine 2 kort. For ja – med denne teknik får man 2 kort ud af én omgang.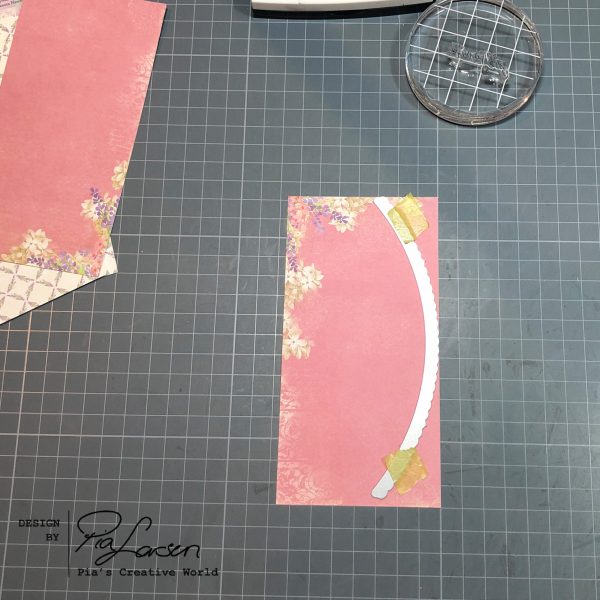 Vælg det designpapir som du ønsker skal være dit hovedfokus – eller have førstepladsen på kortet 🙂
Placer kantdien på dette designpapir og kør det igennem din stansemaskine. Gør dette med begge stykker designpapir – det designpapir, som skal være hovedfokus.
Den kantdie, som jeg bruger her, er Stitched Scallop Edges 1 af DieNamics / My Favorite Things.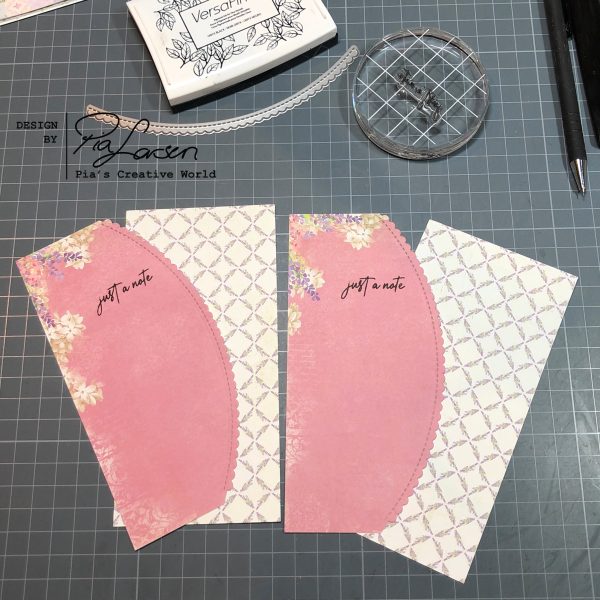 Næste skridt er at vælge din tekst. Jeg har valgt at stemple min tekst direkte på designpapiret. Ønsker man at stemple direkte på designpapiret, er det bedst at gøre dette inden man begynder at samle kortet.
Den lille fine tekst, som jeg har brugt her, er fra stempelsættet Beautiful Blooms af PinkFresh Studio.
Denne gang har jeg valgt at frihånds-stemple med en stempelklods. Jeg kunne også ligeså vel have valgt at benytte min MISTI stamping tool.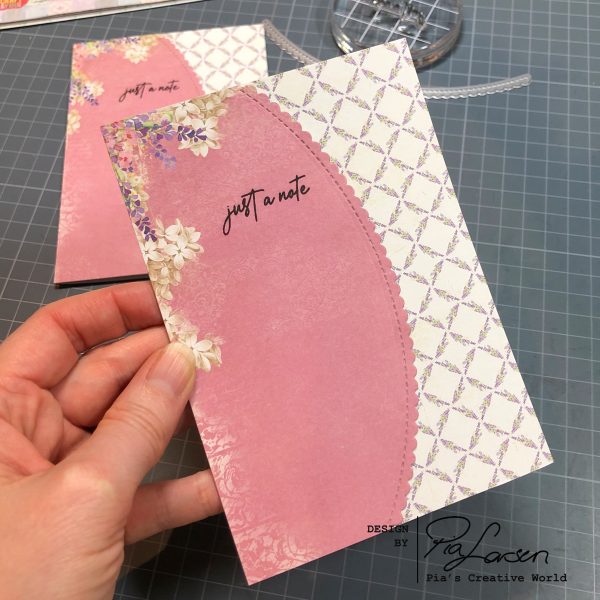 Nu kan kortet samles.
Hav kortbasen klar og start med at lime det andet designpapir på kortet, da dette skal være "baggrunden". Vær obs på hvilken side af kortbasen dette stykke skal på. Det afhænger af hvorledes designpapiret, som har hovedfokus, vender.
Derefter limes det andet stykke designpapir på kortet. Jeg har valgt at lime direkte på kortet. Jeg kunne dog have valgt at poppe det lidt op ved brug af 3D puder eller mosgummi.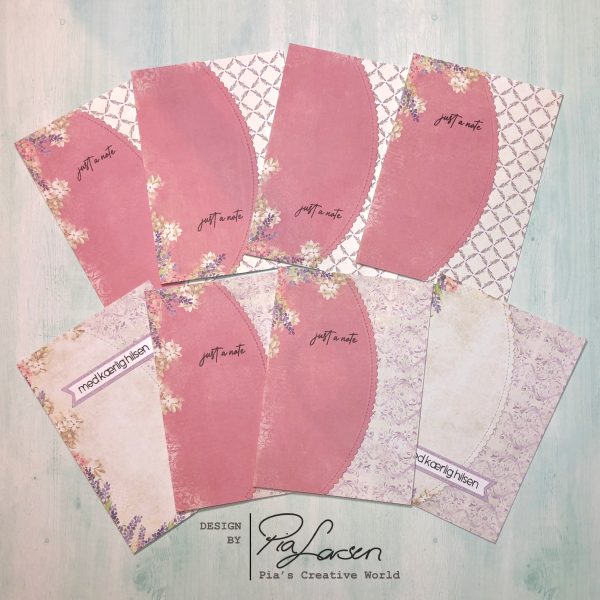 Her ser I et udvalg af kort skabt med denne metode.
På de fleste af kortene er teksten stemplet direkte på, mens et par enkelte har et tekstbanner sat på.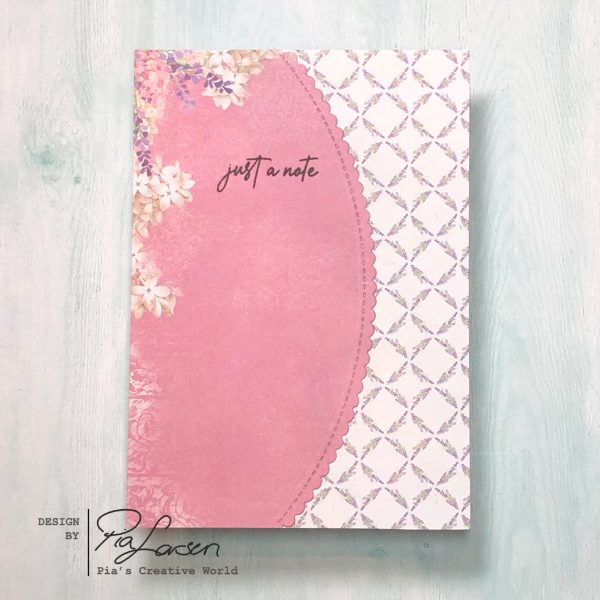 Kreative hilsner,
Pia