Det er ikke mange layouts jeg får lavet efterhånden, men dette her lavede jeg en gang i vinters, da mine egne papirer udkom – og i anledning af at det er National Scrapbook Day på lørdag, så synes jeg det er på sin plads at vise et layout, for lige at holde lidt fast i det med scrapbooking.
Begrebet "Scrap" under ét og "at scrappe" bruges herhjemme i dag om både layout og kort og alt muligt andet papirhobby, på samme måde som amerikanerne under ét kalder det "paper crafting".
Men når vi taler "scrapbooking", så er det traditionelt layouts man tænker på. Evt. også minialbums m.m., men vi er under alle omstændigheder ovre i den hobby, der handler om at bruge fotos og/eller andre mindeting og skrive historierne om dem.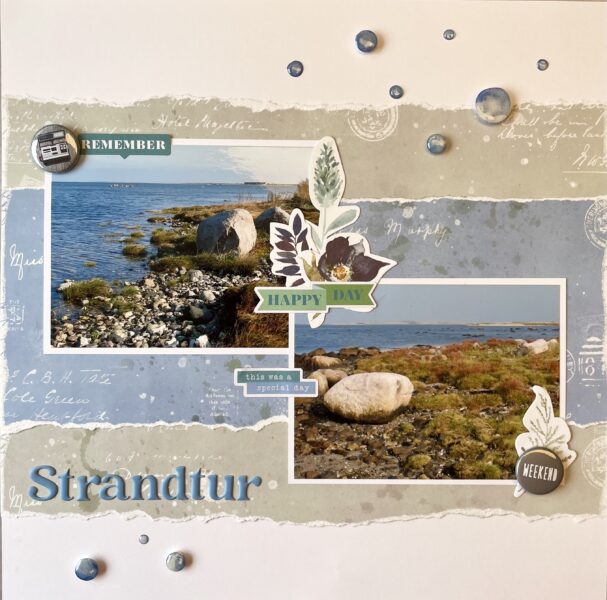 National Scrapbooking Day stammer fra USA og falder altid på den første lørdag i maj måned.
Og tilsvarende findes der en World Cardmaking Day, som altid falder på den første lørdag i oktober.
Layoutet her er lavet med mine egne papirer fra Gittes Eget Design, hvor jeg har brugt to ark, hvor farverne matchede med mine fotos.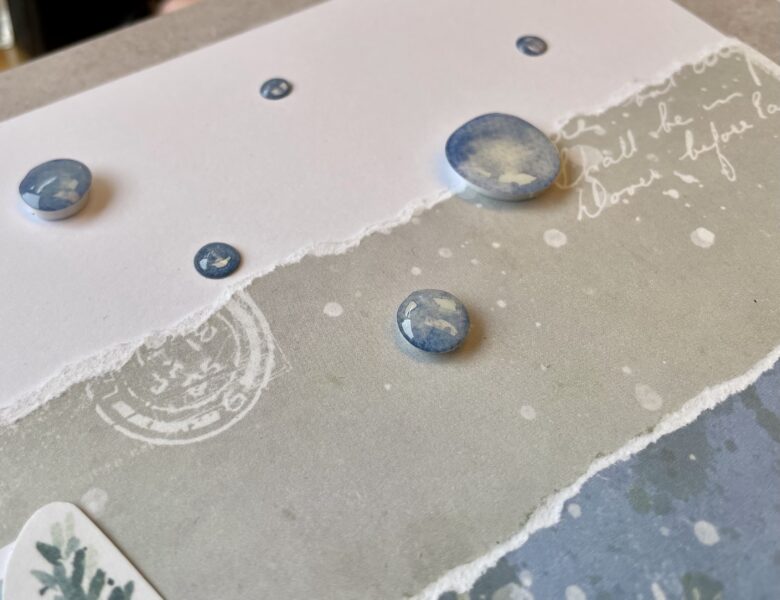 Jeg har revet papirerne på frihånd både foroven og forneden, for at lægge et bredt bælte henover hele mit hvide ark.
Begge fotos er sat på en hvid matte, for lige at skabe en hvid ramme omrking billederne, så de står mere frem fra baggrunden.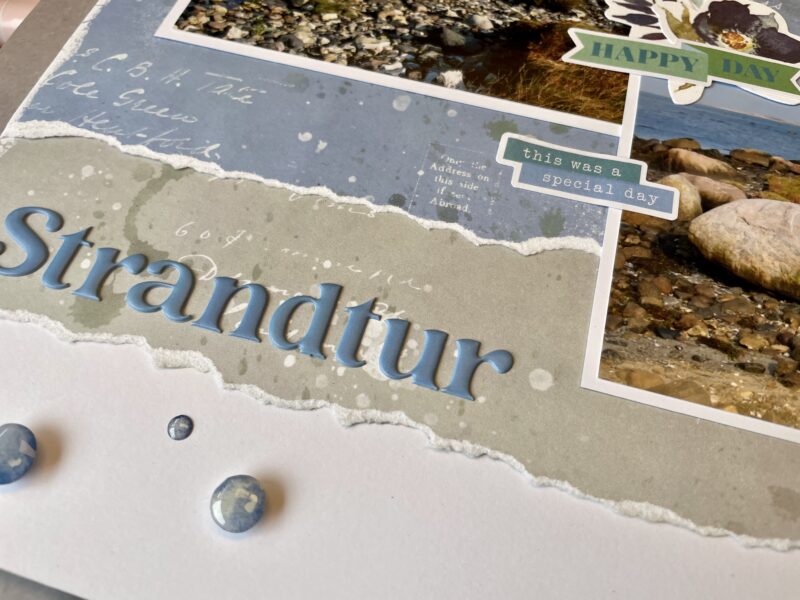 De små blå "bobler" er Wishing Bubbles fra 49 and Market.
Alfabetet og det papirpynten er fra Pinkfresh Studios (en serie jeg ikke længere har i butikken), og de to store "knapper" nogle som en sød dansk scrapper lavede for en del år siden, og som jeg købte nogle stykker af, men endnu ikke har nænnet at bruge (kender i det?).